The Girl on the Train by Paula Hawkins took the literary world by storm last year, drawing comparisons to Gone Girl and selling millions of copies. So of course there was going to be a movie adaptation. Now we have our first look at the hugely anticipated film courtesy a trailer.
Watch the trailer here
The book is a straightforward Hitchcockian suspense story, but the movie, judging by this trailer, looks like a weird erotic thriller. Yes, we shouldn't really judge the movie based on a trailer, but the trailer's job is to set the tone. And The Girl on the Train is supposed to be a close cousin of Gone Girl. It is not, as this trailer would like us to believe, an illegitimate lovechild of Fifty Shades of Grey.
From the visuals to the soundtrack (R&B Kanye West, sigh), this trailer screams EL James. But all we can do at this point is hope this is just a silly marketing gimmick and not, in fact, actually representative of the final movie.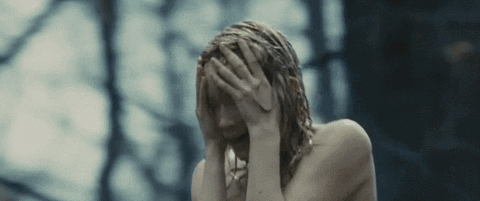 The cast is fabulous, though. Emily Blunt is really doing some serious acting, playing an unreliable alcoholic narrator. And she's supported by Luke Evans, Justin Theroux and Alison Janney, all great actors. The film is directed by Tate Taylor, who directed The Help and the recent James Brown biopic Get on Up. So yeah, not David Fincher. But we'll reserve final judgment till October 7.
Read: Warcraft trailer has a lot of action and dubstep. So you better like it
Read: The Magnificent Seven trailer shoots Denzel, Pratt & Hawke in your face
Follow @htshowbiz for more