A job can solve complex societal issues
Apr 02, 2018 12:08 PM IST
Is this a good time to look at employment as a means to sustain a society?Probably yes.
Economic growth in India in the last decade has failed to generate enough jobs. People are losing jobs to automation and struggling to stay relevant. Labour intensity has decreased by 90% over three decades.A million people are entering the workforce every month.With too many people chasing too few jobs, there is social unrest – the Jat, Patidar and Maratha movements probably have their roots in this crisis.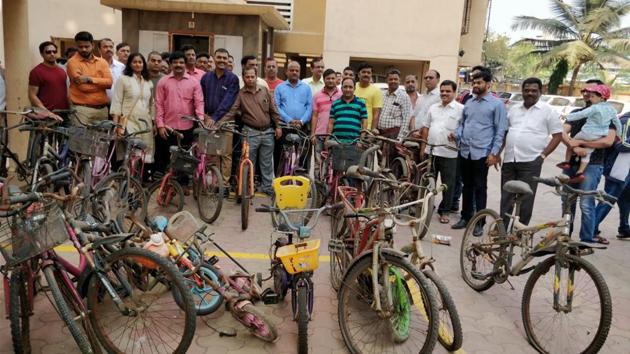 With growing social unrest and rising inequity, we need to come up with solutions. Is this a good time to look at employment as a means to sustain a society?Probably yes. A job can solve complex societal issues and making the world a more sustainable place to live in.
The development sector has traditionally been viewed as a set of organisations that work from the fringes of society solving issues that are relevant to a small subset of the population. People have generally perceived jobs in the social sector to be a sort of activism. Traditionally, organisations in this sector have been perceived as unorganised, founder-centric, non-professional ad-hoc structures. Employment was seen as temporary and from project-to-project with many organisations being driven by the compulsions and priorities of the donors.
But today things are changing. A growing number of organisations are focusing on solving society's challenging problems by working in a structured mode. Increased philanthropic initiatives and increased corporate social responsibility are driving resources and finances to build organisations that are people-centric, process-driven and outcome-focused. Social entrepreneurship is on the rise; funds are becoming available for organisations that want to make a change. The sector is seeing innovative thinking and promising ideas are being put to the test.
Social sector organisations are growing at a rapid clip. Healthcare, women's empowerment, childcare, nutrition, farming and education are some of the areas in which many organisations are doing interesting work. While some work at the grassroots to address basic issues, many like policy think-tanks work on the other end of the spectrum to bring about long-term policy change. And this breadth provides a wide canvas for a person to build his or her career. In addition to being an excellent training ground and offering fulfilling roles, the social sector offers diversity of career paths.
The social sector roles are not restricted to a single track and there is fluidity in expanding one's horizons. For instance, the CEO of one of the grant-making organisations studied at IIT, taught in an alternative school and played defining roles in a large global NGO before taking up this assignment.
The sector is poised to meet the demands of the millennials who seek a fulfilling career that makes an impact on the larger world. Most organisations in the development sector are willing to bet on young talent as much as they welcome those with experience. Several established organisations such as the Kaivalya Foundation, Kotak Foundation and Pradan regularly recruit from campuses across the country.
The sector needs passionate people who have an analytical bent of mind, who can solve problems. The nature of work is different; geographies are difficult but the work is hugely satisfying.
Sudheesh Venkatesh is chief people officer, Azim Premji FoundationThe views expressed are personal