Blowing hot air: Governmental carbon-cutting promises are inadequate
Updated on Nov 21, 2015 10:15 AM IST
Emission cuts that will be finalised at the Paris conference will reduce global temperatures by only 0.05°C by 2100, writes Bjorn Lomborg.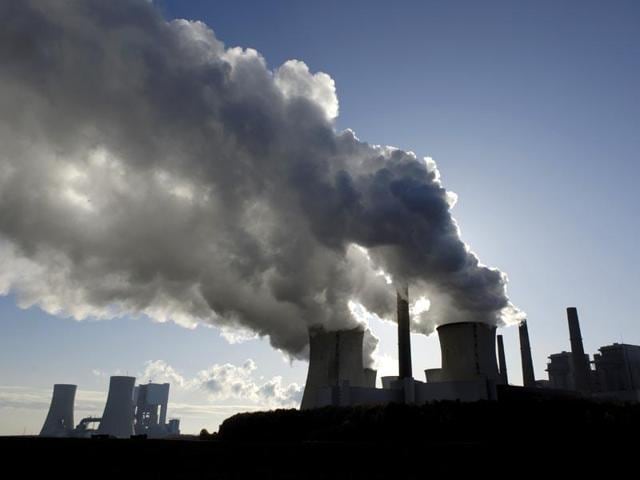 Paris will soon host the 21st global climate conference (November 30-December 11) — and environmentalists have high hopes that this time, negotiators will agree on a carbon-cutting treaty.
In 20 years there have been a few highs such as a treaty negotiated in Kyoto in 1997 and many lows like the political chaos and disappointment of Copenhagen in 2009. There has been one constant: despite all the talk, there has been no real impact on temperature rises. The Kyoto Protocol fell apart, and the only significant global carbon cuts have come from economic downturns, not international pacts.
This time, activists want things to be different. The Paris treaty is unlikely to be legally binding because the United States has ruled that out, but will include carbon-cutting commitments from many nations.
But adding up the effects of those commitments and considering the costs — something neither the United Nations nor any government has officially done — tells us that there is something wrong with our approach to global warming.
In a peer-reviewed research paper, I looked at the carbon-cutting promises governments have committed to ahead of Paris (their so-called "Intended Nationally Determined Contributions" or INDCs) for the years 2016-30.
These are what the global treaty will be based on. I found that the promises will cut global temperatures by just 0.05°C by 2100.
What will it cost to cut global temperatures by 0.05°C by 2100? We might imagine such a small temperature cut is very cheap. But because our current fossil fuel replacements are very inefficient, it's incredibly pricey.
We can add up the costs of Paris promises submitted by the US, the European Union, Mexico and China, which together account for about 80% of the globe's pledged emissions reductions.
The US promises to cut greenhouse gas emissions 26-28% below 2005 levels by 2025. Data from the peer-reviewed Stanford Energy Modeling Forum shows that hitting the target would reduce US GDP between $154 billion and $172 billion annually. The EU's promise — to cut emissions 40% below 1990 levels by 2030 — would reduce its GDP by 1.6% in 2030, or 287 billion euros at 2010 prices.
Mexico's conditional promise to cut greenhouse-gas and black-carbon emissions by 40% below the current trend line would reach 4.5% of GDP by 2030.
And China has promised by 2030 to reduce its carbon dioxide emissions, per unit of GDP, to at least 60% below 2005. Using the data from the Asia Modeling Exercise we find that hitting this target will cost at least $200 billion a year.
So the Paris promises of the EU, Mexico, US, and China will diminish the global economy by at least $730 billion a year by 2030 — and that is in an ideal world, where politicians consistently reduce emissions in the most effective, smartest possible ways. If politicians make less efficient decisions, history shows us that costs could double.
Factoring in the other 122 nations that have made promises for Paris, this treaty will leave the global economy worse off by around $1 trillion every year for the rest of the century — and that's if the politicians do everything right.
India knows that cheap and plentiful power is crucial. Like China, which over the past 30 years has lifted 680 million people out of poverty — more than any nation has ever managed in the history of the world — India's growth has been mostly powered by cheap, if polluting, coal.
Prime Minister Narendra Modi has suggested that he wants 100GW of solar power and 60GW of wind power by 2022. This is highly ambitious: the International Energy Agency (IEA) does not expect it to be achieved. Moreover, the IEA shows that the cost of both wind and solar will remain higher than the average generation cost in India even in 2040. That is why solar energy in 2020 is expected to produce just 7% of electricity in India, and provide just 1% of India's energy.
Remember that right now India gets 0.3% of its energy from wind and just 0.02% from solar PV, and even in 2040, in an extremely optimistic scenario, India will get 1.3% of its energy from wind and 1.3% from solar, all in all 2.6%.
This emphasises that for coming decades, India's growth and development will be focused on cheap, reliable power, often from coal. India has proposed 455 new coal plants. As India sees its energy consumption increase by 150% over the next 25 years, a larger proportion, and almost half, will be serviced by coal.
But this focus makes sense. Four hundred million people — almost one-third of India's total population lacks reliable access to electricity. Since we know that power is one of the most crucial inputs to get out of poverty, it is vital for India to focus on getting more power at low costs.
Looking at the price-tag and the temperature effects of the likely Paris treaty, we can see that something is very wrong with our current approach. The real solution to climate change will come from investing much more in the research and development of green energy sources, to make the likes of solar and wind more efficient and able to compete with fossil fuels.
Until then, regardless of whether environmentalist activists will admit it, climate treaties will just be more hot air.
(Bjorn Lomborg is director of the Copenhagen Consensus Center and visiting professor at Copenhagen Business School. The views expressed are personal)
Read More:
Paris summit: Govt prepares list for carbon cuts
India 'confident' of reducing intensity of carbon emissions by 35%
Personalise your news feed. Follow trending topics