'Nations must develop action plans to tackle inequality'
Oct 16, 2018 03:53 PM IST
Social spending is almost always progressive because it helps reduce existing levels of inequality. Despite this, in many countries, social spending could be far more progressive and pro-poor.
India has been ranked among the bottom 11 countries in a new worldwide index released on October 9, 2018, on the commitment of nations to reduce inequalities. UK-based charity Oxfam International's 'Commitment to Reducing Inequality Index' ranks India 147th among 157 countries analysed, describing the country's commitment to reducing inequality as a "a very worrying situation".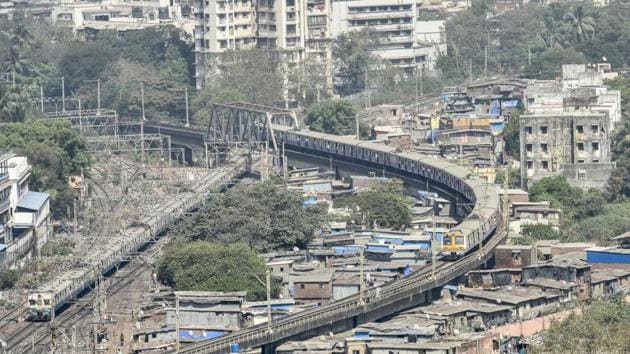 In an interview with Hindustan Times, Amitabh Behar, CEO, Oxfam India, talks about the report and what India needs to do to get its act right.
KD: Inequality is bad for all. Why?
AB: The question to ask is do we believe that inequality is good? Are we happy to live in a country alongside people who are dying of hunger; girls who are being denied education, children trafficked for money, hard-working men and women who despite working for 15 hours a day are unable to buy medicines for their ailing children? The extreme inequalities that divide us are human made and consequence of misguided policies. Inequality is not a sign of a prosperous world, on the contrary, it reduces the economic growth of the country.
KD: What impact does it have on women?
AB: Oxfam's new index finds that on labour rights and respect for women in the workplace, India fares poorly. While the bulk of farming work is done by women, they own only about 10-15% of the land. The wage gap between men and women in India is 32.6%. If the government ensured women were paid the same amount as men for the same job, women's incomes would be boosted by almost a third. Women and girls are paying the real price of growing inequality. As things stand today, women living in poverty will never be able to come out poverty, unless the economy is re-build for them.
KD: Nigeria, Singapore, India and Argentina are among a group of governments that are fueling inequality…' says the report. How is the Indian government 'fueling' inequality?
AB: India has a responsibility and accountability as it is one of the largest democracies in the world with a population of 1.3 billion people, many of whom live in extreme poverty. Its inactions affect the world's commitment to reduce the gap between the rich and poor. Sadly, India ranks amongst the bottom 15 countries on the commitment to inequality index, which means the government is not doing enough to fight extreme inequality. Oxfam has calculated that if India were to reduce inequality by a third, more than 170 million people would no longer be poor. India can lead the global movement and help in creating an equal world. What is required is political will.
Government spending on health, education and social protection continues to be woefully low. Indians are the sixth biggest out-of-pocket health spenders in the low-middle income group of 50 nations. The amount India spends on public health per capita every year is ₹1,112, less than the cost of a single consultation at the country's top private hospitals.
India's tax structure looks reasonably progressive on paper, but in practice much of the progressive taxation, like that on the incomes of the richest, is not collected. India's low tax GDP ratio (17%) is one of the lowest in the world.
KD: If inequality is so rampant in India, then meeting Sustainable Development Goal No 10 will be a great challenge. What kind of policy interventions does the Indian government need to do for tackling inequality?
AB: The Indian government needs to adopt a multi-pronged approach to tackle economic inequality. This includes – among other policy interventions – increasing social sector spending and regularly evaluating programmes to improve delivery efficiency, building and implementing fairer tax systems, and ensuring workers – especially women workers – are better paid and protected. At the same time, it must also improve the quality and quantity of publicly available data on inequality in India and provide timely and predictable reports on the schemes utilised to tackle it. A full assessment of whether governments are delivering on their commitments to reduce inequality – made when they signed up to the SDG framework – will only be possible if this data is available.
Schemes like the merger of schools under the 'One School One Campus' initiative in Madhya Pradesh foster greater privatisation which inevitably hurts the marginalised. The 'Ayushman Bharat' scheme, while inclusive on paper, does not help solve the problem of an increasingly strained if not broken public health system which, in turn, results in greater private participation to meet demand. On nutrition, the government's allocations to key centrally sponsored schemes like the Mid Day Meal scheme rose by a mere 5% from the year before to Rs10,500 crore in the 2018 budget, which is woefully low.
KD: The report recommends that all countries should develop national inequality action plans. Please expand.
AB: The different levels of inequality that exist from one national context to another show that inequality is far from inevitable; rather, it is the product of policy choices made by governments. There are, of course, contextual challenges to consider in every situation, as well as contextual advantages in some cases.
Currently, no country is doing particularly well. Even top-ranking countries still have large room for improvement. For example, Denmark comes first overall but 126th in the indicator of progressivity of the tax structure; Germany comes second overall but 142th on education spending and Finland comes third overall but 52th in the minimum wage indicator.
All governments must do more to tackle inequality, develop national inequality action plans. These plans should include delivery of universal, public and free health and education and universal social protection floors. They should be funded by increasing progressive taxation and clamping down on exemptions and tax dodging.
Social spending is almost always progressive because it helps reduce existing levels of inequality. Despite this, in many countries, social spending could be far more progressive and pro-poor.
"Exciting news! Hindustan Times is now on WhatsApp Channels
Subscribe today by clicking the link and stay updated with the latest news!"
Click here!