Office of profit: Precedents Mr Kejriwal can use
Published on Sep 09, 2016 01:09 PM IST
Though the constitutional provision is specific on the matter, it has not been followed in letter and spirit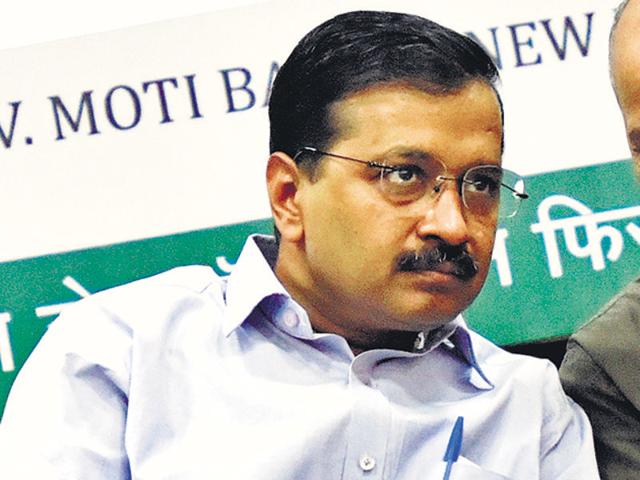 With the Delhi High Court striking down the appointments, the Delhi government is now in the soup for its haste in giving the job of parliament secretary to 21 MLAs and thus falling on the wrong side of the Constitutional provision on matters relating to the office of profit. Now the MLAs face the danger of disqualification.
In India, MLAs and MPs cannot hold any office of profit under the Central or state governments except ministerial positions and those that have been kept outside the 'office of profit' category through the Parliament (Prevention of Disqualification) Act or any piece of legislation of state governments.
In the Delhi government's view, the office of 'parliamentary secretary' is not an office of profit. But still the question remains why it did not wait for its Bill on exemption from office of profit disqualification to receive presidential assent. And why did it not consult the lieutenant governor in the matter?
Read: Fate of 21 AAP MLAs hangs in balance over office of profit
However, there are lots of precedents on this and the Delhi government can use them in its legal pursuits on the matter. If the Constitution says that no MLA or MP can hold an office of profit except those that are on the 'exempt' list, how did Somnath Chatterjee, who became Lok Sabha speaker in 2004, hold the office of chairman of the West Bengal Industrial Development Authority while being an MP in the 1980s and 1990s? This office was put on the 'exempt' list only in 2006. Again why did he hold the office of the Sriniketan Santiniketan Development Authority while being an MP and Lok Sabha speaker?
The office of deputy chairperson of the Planning Commission has been on the exempt list since 1959, but Planning Commission members are not. Then how was it possible that ministers, who were MPs as well, routinely became members of the Planning Commission and received a salary on account of that?
Read: EC to examine HC verdict in parliament secretaries case
Subrata Mukherjee, who became mayor of the Kolkata Municipal Corporation in 2000, did not give up his MLAship in the West Bengal legislative assembly. He contested the assembly election again in 2001 and won. For five years, for 2000 to 2005, he was mayor as well as an MLA. Surely he received a salary in his capacity as mayor.
It's safe to say one can find many other examples also.
Read: Disqualify 24 Punjab MLAs for being parliamentary secretaries: AAP to EC
By all accounts, though the constitutional provision is specific on the matter, it has not been followed in letter and spirit. One hopes the Delhi government episode acts as a precedent.
Personalise your news feed. Follow trending topics