Politician-bureaucrat ties far more complicated than perceived
Saksham Khosla and Milan Vaishnav
Sep 22, 2016 01:00 AM IST
Widespread political meddling has fuelled the notion that malicious politicians stand in the way of honest, hardworking bureaucrats who seek to implement key government policies. The relationship between politicians and the bureaucracy is far more complicated
Days after the 2014 general election, Prime Minister Narendra Modi pledged to revitalise India's civil administration, an apparatus — to quote one journalist — marked by "the overwhelming perception [that] corrupt bureaucrats are despised but thrive; the honest are respected but do not rise; and idealists end up in the boondocks". Indeed, many observers believe that the excesses of India's political executive are in large part to blame for the troubled state of the Indian bureaucracy, not least its hobbled "steel frame" — the elite Indian Administrative Service (IAS).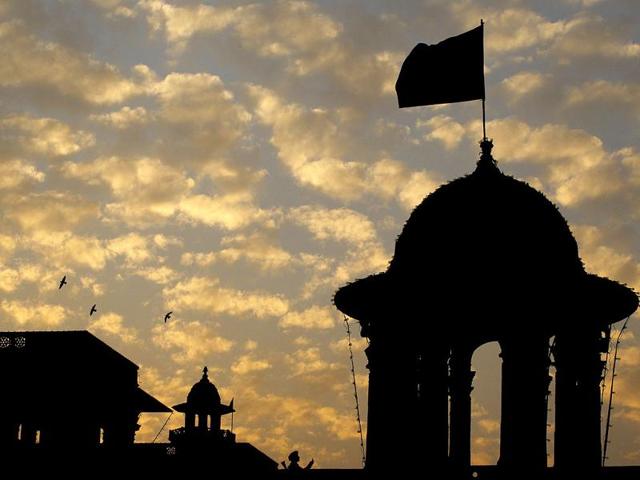 Over the years, widespread political meddling has fuelled the notion that malicious politicians stand in the way of honest, hardworking bureaucrats who seek to implement key government policies. A nascent scholarly literature, combining data on the career records of IAS officers with granular information on development outcomes and electoral dynamics, does not dispel this notion. But it finds that the relationship between politicians and the bureaucracy is far more complicated.
Read | 27 IAS officers shifted in top-level bureaucratic rejig
There is much truth to the idea that elected officials regularly abuse their executive authority to arbitrarily transfer civil servants and that this presents a serious obstacle to efficient bureaucratic functioning. According to historical data, the average tenure of an IAS officer in a given post is a mere 16 months; furthermore, the probability that an officer is transferred in a given year is a whopping 53%. There is suggestive evidence that this "Transfer-Posting Raj" has an adverse impact on policy outcomes: In districts with a higher incidence of transfers, poverty rates exhibit a much slower pace of decline — indicating lasting damage to policy outcomes.
But the bureaucracy is hardly a passive actor. Political allegiance — rather than professional qualifications — also represents a viable path to professional mobility. This might explain why junior IAS officers often under-invest in skill acquisition; loyalty to powerful politicians, as opposed to merit-based advancement, offers an alternative path to career success. Indeed, analyses of two north Indian states found that officers who belong to the same caste group as the core base of the ruling party significantly increase their chances obtaining important postings. The upshot is that IAS officers have two paths to moving up the career ladder: They can either invest in expertise or leverage their social networks to secure important positions.
Read | When Punjab govt bypassed CLP leader in picking 7 RTS panel commissioners
But the impact of politics is not uniformly negative. The practice of democratic politics can, under certain circumstances and in counterintuitive ways, actually expedite bureaucratic functioning. Although more intense political competition is typically associated with better bureaucratic performance (since politicians will be out of a job if they do not deliver), some data actually suggest the opposite: Bureaucrats are better incentivised to do their job when it is almost certain that the political incumbent will be brought back to power. Evidence from the Member of Parliament Local Area Development Scheme (MPLADS) shows that district collectors sanctioned projects much faster where incumbents could not stand for re-election (because their constituency changed reservation status).
Taken together, this new body of work shines a light into the black box of the relationship between bureaucrats and politicians. The evidence depicts a system deeply riddled with perverse incentives and unintended consequences. But it also points to at least two priority actions for reform.
First, the central and state governments should pass and implement legislation to fix a minimum tenure for senior posts and protect bureaucrats from politically motivated transfers. Despite judicial prodding, most states have stalled such moves. Because there are instances in which transfers might be necessary for wholly legitimate reasons, one potential compromise is to develop a "stability index" for key posts such that the average length of tenures remains above a certain predetermined average.
Read | HC issues notice to minister over govt employee's transfer
Second, the advent of big data on tangible development outcomes that can be traced to a specific officer's time in a given post opens up possibilities for performance-based evaluation and promotion. To be clear: Data should not be the only criterion on which officers are judged. IAS officers are mandated to do many things that are difficult, if not impossible, to quantify. Nevertheless, we must also recognise that seniority is a blunt instrument for deciding who gets promoted and who does not — especially when fine-grained metrics are readily available.
Although the IAS represents a small share of India's civil administration, it serves as its de facto nerve centre. And for the first time there is rigorous data to help inform discussions on how to reform its operations. While the solutions implied by the data are not revolutionary, they have the virtue of being based on solid evidence.
Saksham Khosla is research analyst with Carnegie India and Milan Vaishnav is senior associate at the Carnegie Endowment for International Peace. This column is based on their study "The Indian Administrative Service Meets Big Data"
The views expressed are personal