The fight against pollution: Can Delhi better Beijing?
Updated on Nov 15, 2017 03:58 PM IST
Unlike China, there appears to be an extreme lack of resoluteness and political will in India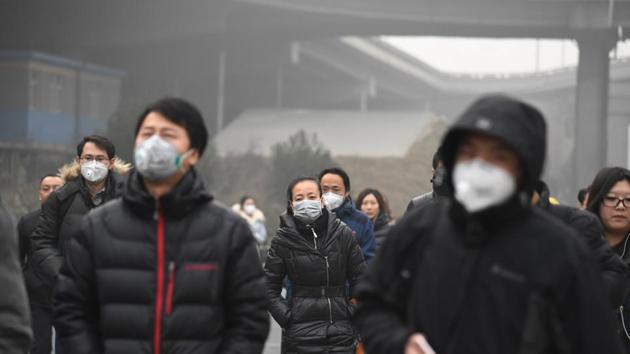 Sriroop Chaudhuri and Mimi Roy
Whenever there's a debate about air pollution, we Indians love pulling China into the mix – more specifically, Beijing vis-à-vis Delhi. A quick look might help understand the differences and similarities.
Among 20 world cities with worst air pollution traits, as noted by the WHO, 16 are in China, and the one that shares the top spot with Delhi is Beijing. The major drivers of Beijing's air quality include vehicular traffic, industrial emissions and the teeming population. The number of motor vehicles in Beijing has doubled to 3.3 million with nearly 1,200 added every day, contributing to 70% of the city's air pollution. But tough actions have been underway, beginning with the 2008 summer Olympics. Several factories were shut down for the duration of the games, coupled with stringent transport restrictions. These were temporary solutions. But it set a future course as the city invested about $12 billion to devise strategic interventions. In 2013, China's Heavy Air Pollution Contingency Plan enacted a series of measures: restricting 80% of government vehicles, allowing private cars based on registration plate numbers and day of the week, barring freight and construction vehicles, utilising watering carts and sprinkler trucks, shutting down factories, halting unplanned construction, even forbidding barbecues and fireworks. Additional measures included conversion of domestic coal furnaces to natural gas and relocation of factories to other provinces.
So, what's the connection with Delhi?
First, Delhi is in a duel to snatch the top spot on the global air pollution matrix. Second, the root causes –traffic, coal-powered industrial emissions, the population. In both cities (or nations rather?), the recent economic boom saw an unprecedented proliferation in automobiles and industry, which aggravates air quality.
But not just that! Air pollution in Beijing owes it to the winds that carry particulates from the more industrialised southern provinces. Just like the stubble burning issue in NCR — something that originates far from Delhi (Punjab and Haryana) and eventually ends up polluting the city. Another shared trait is bursting firecrackers – the spring festivals in Beijing; Diwali in Delhi. The Chinese government banned fireworks in some cities; Shanghai for example, imposed complete bans. Beijing, on the other hand, only banned 'selling' of firecrackers. Just like Delhi.
Among the many similarities though, what tells the cities apart are, the rigour to implement transport regulations. Currently, China is rolling out green transport: several cities brought in low-cost bike-rental supports for everyday purposes. They are also designing bicycles that will suck in polluted air through a device mounted to the front and pass it through a filter before pumping it back out. The novelty of the idea has also appealed to the UK (they are considering adopting similar technology, especially for London, hit by a similar smog crises). Throughout Beijing now stand Smog Free Towers - seven-metre structures that work on same principles as bicycles. All these exemplify investments in active pollution support systems.
What have we done so far?
The civic authorities in Delhi seem ridiculously indecisive in 'altering' transport details. Just recently, they pulled out of the odd-even plan. The Green Tribunal has strongly admonished keeping female drivers and motorbikes out of these restrictions. It made our officials wary on grounds of women's safety and that the public transport system is yet not endowed enough to substitute motorbikes. This clearly showcases extreme lack of resoluteness (or right political will?). Similarly, state authorities are still vacillating on joining hands to fix the stubble issue in the NCR.
Our strategies have always been on-the-run; no wonder they are falling short. But the key facet that actually sets India apart (from China) is this: environment is an eternal bench-warmer! It is never part of our everyday existence. This needs an upheaval. Air quality support cannot be a rabbit-out-of-the-hat show. We have to understand it. We'll need pre-emptive action of the long-term type: improving vehicular standards, prioritising clean public transport, social innovation, community awareness, whatever seems appropriate, should be institutionalised, and enacted on a sustained basis. We have to change urban lifestyles, our lifestyle. Be willing to compromise. Just awareness can't be enough any longer. Now it is commitment.
Sriroop Chaudhuri and Mimi Roy are faculty of environmental studies and the co-directors to the Centre for Environment, Sustainability and Human Development (CESH) at the OP Jindal Global University Sonipat, Haryana
The views expressed are personal