Why India needs to take China's One Belt One Road initiative seriously
Mar 31, 2017 04:59 PM IST
OBOR aims to build land and sea links between China and Europe through roads, railway lines, power projects and ports in potentially over 60 countries.
India's insistence on keeping a distance from China's huge infrastructure enterprise called the One Belt One Road (OBOR) initiative is quite intriguing. Delhi is yet to disclose if it will participate in the Belt and Road forum at Beijing in May that will be attended by several heads of state and representatives. India's detachment will seem particularly odd in the years to come as the infrastructure emerges on the horizon – as OBOR aims to build land and sea links between China and Europe through roads, railway lines, power projects and ports in potentially over 60 countries.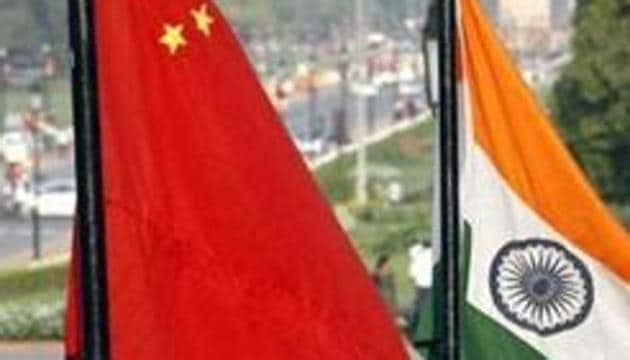 China has indicated that it would like India to participate in the enterprise but Delhi has balked on essentially two grounds: One that the China Pakistan Economic Corridor (CPEC), a flagship project of OBOR which runs between Xinjiang and Gwadar in Balochistan, goes through territories India claims, namely Pakistan-occupied Kashmir (PoK) and Gilgit-Baltistan. Delhi has also indicated that it sees OBOR as a unilateral, national initiative of the Chinese which other countries are not obligated to buy into.
India's first objection is about reaffirming unenforceable claims of sovereignty at the expense of exploring alternative futures – in this case the prospect of integrating South Asia with the Eurasian landmass. Delhi's reiteration of its claim to PoK may be politically useful but that claim does not really improve its chances of getting back the territory and neither will India's objections stop China from pressing on with building infrastructure in Gilgit-Baltistan. On the contrary, if the Narendra Modi government still paid lip service to Manmohan Singh's formulation about Jammu and Kashmir that "borders cannot be changed, but they can be made irrelevant" then that would have offered room to coexist with OBOR and CPEC – but since the Modi government is focused on isolating Pakistan on the issue of terror and is adopting a hardline policy internally in Kashmir it has no justification left to explore the opportunities that CPEC and OBOR afford.
Delhi's attempt to represent OBOR as merely China's "national initiative" downplays or underestimates the transformative potential of the enterprise. There is a lot of commentary on OBOR circulating on the web but one recent paper by Peter Cai offers a very good reminder of its potential. In his analysis for the Lowy Institute for International Policy titled "Understanding China's Belt and Road Initiative" Cai argues that notwithstanding strategic calculations behind OBOR, some of the enterprise's key drivers "are largely motivated by China's pressing economic concerns." It is these economic imperatives that confirm the durability of China's ambitions, which will have far-reaching implications for Asia and the world.
In Cai's reading, there are essentially three economic reasons for OBOR. One is that China wants to use connectivity and infrastructure development in neighbouring regions to address regional imbalances within China, particularly between landlocked western provinces and the prosperous sea-facing regions in the east. Beijing reckons, for instance, that a poor restive province like Xinjiang will over time develop through improved infrastructure, exposure to market pressures and trade via Pakistan, which the CPEC will enable.
This promise of connectivity has fired the interest of provinces in China. President Xi Jinping has put his authority behind OBOR and hence "all levels of the Chinese Government, from the national economic planning agency to provincial universities, are scrambling to get involved in OBOR". Cai writes that "nearly every province in China has developed its own OBOR plan to complement the national blueprint… Many see it as a golden opportunity to obtain cheap funding and political support for their own infrastructure projects under the banner of OBOR."
Two, China's comparative advantage as low cost manufacturing base is ending as wages rise in the country and hence its leadership "wants to capture the higher end of the global value chain." To this end, China needs to upgrade its industry, make it more innovation and quality-driven with a view to export high-end Chinese manufactured goods to countries in the neighbourhood participating in OBOR – at the expense of Western-manufactured goods. Importantly, Beijing will not only export higher-end goods via OBOR, it also wants to "encourage the acceptance" of Chinese technological standards as part of its ambition to "become an innovation-based economy and a leader in research and development".
One area where China already achieved success is in high-speed railway technology, where the government has mobilised 10,000 scientists and engineers to incorporate foreign technology and develop its own. China robustly markets this technology abroad; a recent column in the Global Times notes that while India has chosen Japan for its first high-speed railway project, it "doesn't mean that it is in India's best interest to bar China from entering into partnerships on other bullet train projects". It pointedly says that "India actually needs China more than China needs India in the arena of steel rail manufacturing and train technology". China is building the 142km Jakarta-Bandung high-speed railway line in a project that will adopt "Chinese standards, Chinese technology and Chinese equipment". Beijing is also pushing for acceptance of its standards in the fields of energy and telecommunications.
OBOR also helps China address the problem of excess capacity it has faced since the 2008 financial crisis. Chinese firms borrowed heavily when credit was available and now are saddled with overproduction; for instance in 2015 the country produced more excess steel than the combined production of the US and European Union. Neighbouring countries are not in a position to import such volumes but Cai argues that OBOR "is less about boosting exports of products such as steel and more about moving the excess production capacity out of China." He writes that "Beijing wants to use OBOR to migrate whole production facilities", a point Chinese Premier Le Keqiang made to ASEAN countries in 2014 when he said that China would like to move its surplus equipment in steel, cement and pleat glass to countries in Southeast Asia via foreign direct investment, so that they can build their infrastructure and produce goods locally. Chinese officials say that this strategy has been informed by China's own experience of industrialisation in the 1980s when it "imported second-hand production lines from Germany, Taiwan, and Japan".
OBOR is, of course, not without its challenges. The main concern is the availability of funds to achieve such ambitions as Chinese financial institutions may not want to risk losing money on projects where the rates of return are yet unclear. But there is little doubt that OBOR is a legacy-defining enterprise for President Xi Jinping, and as noted, the entire Chinese government is getting geared to try and make it happen.
India's strategy so far has been to either ignore the ambitious scope of OBOR or resent Pakistan's involvement in the flagship CPEC project. This approach does not serve its interests well. For a country that is quite self-conscious about its international image, it looks exceedingly odd for India to idly watch as China sets about altering the landscape around it, consolidating links with the neighbourhood and populating it with its personnel, equipment, technology and standards. Delhi's approach also does not make sense since the nature of US commitment to Asia and India is in some doubt given Donald Trump's views on security alliances, H1-B visas, outsourcing and reviving American manufacturing. China clearly looks set to step into the vacuum that the US is creating in Asia through its isolationist, unpredictable President – and OBOR appears to be vehicle that will accelerate China's influence in the age of American distraction.
All this will affect India profoundly. This is really in some ways less about America and more about where Asia is headed. China is attempting to integrate South Asia with the Eurasian landmass and India ought not to be steering entirely clear of such an endeavour. This is not to say that India should acquiesce with all of China's plans or that it cannot seek greater clarity from Beijing about its plans – but Delhi ought be mindful of the risks of having no stake in a transformative enterprise that most countries in the neighbourhood will inevitably be drawn into.
Two things need to happen for India to move in the direction of eventually participating in OBOR. India and China need to ensure that their differences on political questions do not prevent both sides from advancing economic cooperation, something both countries have struggled to lately. More crucially, the Modi government may need to consider the future of its Pakistan policy, because the possibility of India benefiting from regional connectivity by land would entail a measure of normalised ties with Islamabad. As noted, the BJP government has focused its policy on isolating Islamabad on the issue of terrorism. Pakistan is now not as isolated as Delhi would hope, and India, with its millions of unemployed youth, cannot blithely ignore the economic headwinds that will change Asia. Hardline approaches to Pakistan and Kashmir may be good domestic politics for the BJP, but they are not the geopolitics India needs for its future.