Quest for male child: In-laws force pregnant woman to apply 'miracle oil' on belly
Aug 31, 2017 01:30 PM IST
Hyderabad police arrest three people, including black magic practitioner who prescribed the 'medication', for cheating and criminal intimidation. The woman's husband was also booked for attempting to divorce her after the oil failed to work.
The Hyderabad police have arrested a self-styled godman for allegedly selling some 'miracle oil' to a pregnant woman on the assurance that it would make her bear a male child if applied generously on the abdomen.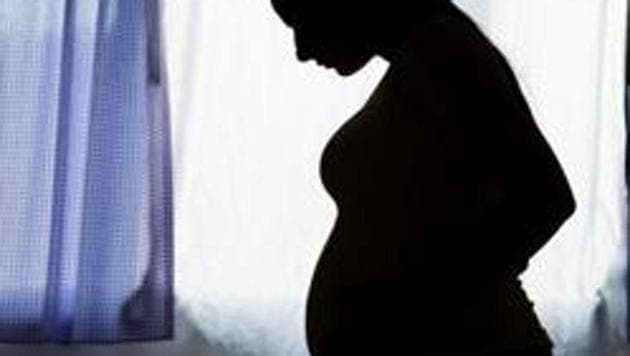 The woman's parents-in-law, who are accused of forcing her to buy the oil from the black magic practitioner for Rs 20,000, were also held. All the three were remanded in judicial custody on Wednesday, a day after their arrest, while a case was lodged against the woman's husband for attempting to divorce her after the medication failed to work.
Hyderabad (south zone) deputy police commissioner V Satyanarayana said the complainant, Habeeba Fathima from Nampally, married Mohammed Mansoor in August 2016. Mansoor returned to Abu Dhabi, where he was working with the Emirates Management and Debt Collection company, three weeks later. Fathima remained at his parents' residence in Moghulpura and conceived after a few months.
The victim said she was categorically told by her in-laws, Mohammed Sadiq and Samina Sultana, that Mansoor would divorce her unless she bore them a male child.
Although Fathima was not subjected to a sex determination test, her in-laws did not want to take any chances with the infant's gender. "So, in October 2016, they took her to Shaik Abdul Raheem, a 68-year-old black magic practitioner in the locality and asked him to ensure that she delivers a male child. Raheem gave Fathima some oil to apply on her abdomen, besides a medication meant to be taken orally, and charged her Rs 20,000," the police officer said.
Fathima went to Abu Dhabi to join her husband in the months that followed. Though Mansoor initially seemed to sympathise with her, he began siding with his parents later. "After the complainant returned to India early this year, her in-laws took her to Raheem three to four times between February and April. They forced her to consume the medicine and apply the oil on her belly, as suggested by the godman," Satyanarayana said.
The victim delivered a girl child on May 15, much to her in-laws' dismay. Angered, they demanded an additional dowry of Rs 10 lakh to allow her inside their house. Even as Fathima's parents tried convincing her in-laws against taking such drastic action, she received a divorce notice declaring that Mansoor had nullified their marriage by pronouncing the 'talaq-e-bayeen' in the presence of two witnesses as per the Muslim Personal Law.
"We booked the accused on charges of cheating, criminal intimidation and contravention of the Drugs and Magic Remedies (Objectionable Advertisements) Act," Satyanarayana said.