Watch out for VJ Cyrus Sahukar's return to the small screen
VJ and actor Cyrus Sahukar returns to the small screen with a game show. This time, he will get five comedians to follow his lead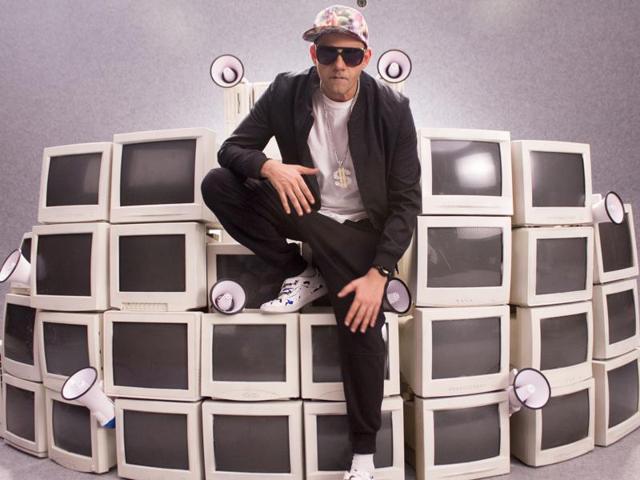 Updated on Jan 28, 2016 07:05 PM IST
Hindustan Times |
, Mumbai
Nagwa Kureshi
I should have just been a woman. Seems like I do a better job at that," says actor Cyrus Sahukar, of his highly popular spoof show, Rendezvous with Semi Girebaal. However, now, he doesn't feel the need to impersonate anyone."Most of the people are impersonating themselves," says Sahukar, criticising the lack of original content in the current comedy industry in India. Excerpts from an interview:
Q) You're returning to television after a while. How was the experience?
I got to hide inside a cramped kitchen and bathrooms, apart from compering the show. I got to work with five upcoming stand-up comedians who were made to perform all kinds of bizarre tasks. For instance, I once sent a contestant to a café and asked him to strike a conversation with a customer. Mid-conversation, I got the contestant to take three sips of the customer's coffee, just to see his reaction.
Q) You were one of the first comedians on TV. How much has the comedy scene changed in India?
The early 2000s saw spoofs became a really big deal. I, too, did a few: Semi Girebaal and Piddhu the Great, which was a parody on Navjot Singh Sidhu. Sketch comedy was popular. In terms of progress, it's gone up, down, then up again, pretty much like the heart rate of a man on a treadmill, who runs fast but rests a lot. Right now, multi-lingual stand-up comedy is popular. Comedians are performing in Marathi and Bengali — it's now a cultural thing. Plus, India, as a country, offers a great testing ground to comedians, given the diversity.
Q) Any favourites from the current lot of stand-up comedians?
I like Biswa Kalyan Rath and Kanan Gill's Pretentious Movie Reviews. I also enjoy Naveen Richards' sketches, and videos by the East India Comedy (EIC) group.
Q) You haven't done any movies of late. What's next after this show?
Films such as Delhi 6 and Aisha were offered to me, and I was happy with the reviews I got for my performance. I haven't been pursuing films because I was caught up with hosting shows such as India's Got Talent (2012) and Sab Khelo Sab Jeeto (2013). Last year, I got back to theatre after 15 years with Kalki Koechlin and Richa Chadda in Trivial Disasters. I plan to do more theatre and films going ahead.
Don't miss
What: Cyrus Sahukar's game show, Challenge Accepted, will premiere on Comedy Central, India, on January 30 When: 8.30pm
Close Story