Career Horoscope Today, January 13, 2023: Astro tips for career growth
Jan 13, 2023 03:00 AM IST
Daily Horoscope Today, 13 January 2023: Get daily career astrological predictions that will help you prosper at your workplace.
Aries: Today, you'll be juggling a lot of different responsibilities, so hang in there. It's possible you'll need to collaborate with colleagues in different time zones or continents. It's possible that this will necessitate a lot of time spent in online meetings. Let it go and don't stress about it. You'll get where you need to go and become friends with the people you've been working with.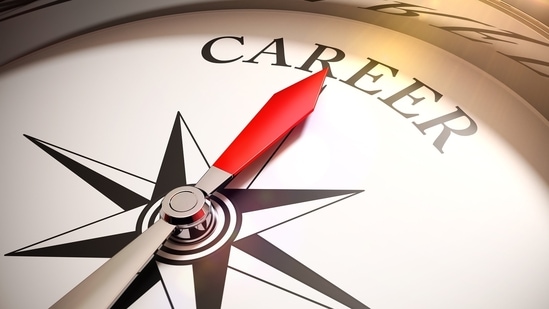 Taurus: Keep your options open in the professional world, since you never know what will happen. Someone you know from your past may reach out to you today with a great work opportunity. It's possible that this individual is in a senior position and may be looking for a capable resource like you. You should give their offer some thought as it has the potential to open up new doors for you.
Stay tuned with breaking news on HT Channel on Facebook.
Join Now
Gemini: Stay strong; you're coming closer and closer to achieving your goals! You should have a productive day today, as things at work will go in your favour and turn around for the better. Your diligence and hard work will pay you in ways you didn't anticipate. If you keep up your efficient job, you won't have to wait long until you get some encouraging word. You are moving in the right path.
Cancer: There might be a lot of competing demands on your time today. Today could be the day you have to finish off all the outstanding issues on a project you've been working on. Don't freak out! If possible, get some help, and then write down a list of everything that needs doing, checking items off as you finish them. Maintain your concentration, and you should meet with success.
Leo: As the day progresses, you may become increasingly frustrated by the lack of receptivity to your ideas from others in your workplace. Those around you at work may not share your level of commitment and enthusiasm for your projects. Instead of passing quick judgement, try to be patient. Instead of getting mired in perplexity, take a step back from your job and re-evaluate the situation.
Virgo: If you are able to demonstrate tangible results for your company, others will take note. New initiatives require honest communication and the implementation of fresh ideas. It would be beneficial to enlist the aid of knowledgeable colleagues. Your career will soar if you're willing to take on these responsibilities. You can gain a wider picture by considering other's suggestions.
Libra: Use the knowledge you find in your environment. Your idea isn't the only one that's successful. Before you burn your own efforts insisting on pursuing a single strategy or line of thought, take a step back, assess the situation, and think about other solutions. Take in all the wisdom you can from someone who has been where you are now. Use the experiences as a model for your own career decisions.
Scorpio: Don't try to push through today's to-do list. Today you may be spending a considerable amount of time sorting through papers and getting rid of old records. It might be beneficial to take it easy and inspect your work well before moving on. You shouldn't get rid of anything that could come in handy down the road. Don't rush anything; rather, deliberate and fully understand them.
Sagittarius: While most people are stuck in their own work, you have the freedom today to mingle with a diverse group of individuals and explore their varied perspectives. Take advantage of this incredible opportunity. Don't give in to the temptation to allow your emotions control you. Apply your mind and your reasoning to the problem and quickly adjust to new circumstances and individuals.
Capricorn: Get ready for the upcoming chaos at the workplace. Plan some time off today to rest and replenish your batteries. Soon, a crucial business meeting will begin, and you'll need to be in peak form for it. It won't be long until the action begins, so get ready to use all your resources. Don't give up on yourself so quickly, and think about what more you could do.
Aquarius: You are going to be in the spotlight today for all the right reasons. Your achievements have not flown under the radar, and now those in authority above you are giving you the recognition that is rightfully yours. Now is the time to take substantial steps forward in your work life; seize the occasion. Stay committed to moving in a constructive direction!
Pisces: If today doesn't go as planned, try not to worry too much about it. Perhaps you're having trouble putting into words what you're feeling and thinking. Unexpected disagreements over trifles have the potential to derail progress. At times like this, maybe it's better to let them figure things out at their own pace. Do something nice for yourself and take some time out from your busy schedule.
----------------------
Neeraj Dhankher
(Vedic Astrologer, Founder - Astro Zindagi)
Email: info@astrozindagi.in, neeraj@astrozindagi.in
Url: www.astrozindagi.in
Contact: Noida: +919910094779