Horoscope Today: Astrological prediction for January 21, 2023
Jan 21, 2023 01:00 AM IST
Daily horoscope: Are the stars lined up in your favour? Find out the astrological prediction for Aries, Leo, Virgo, Libra and other zodiac signs for January 21, 2023.
All zodiac signs have their own characteristics and traits which define someone's personality. Wouldn't it be helpful if you started your day by already knowing about what's going to come your way? Read on to find out whether the odds will be in your favour today.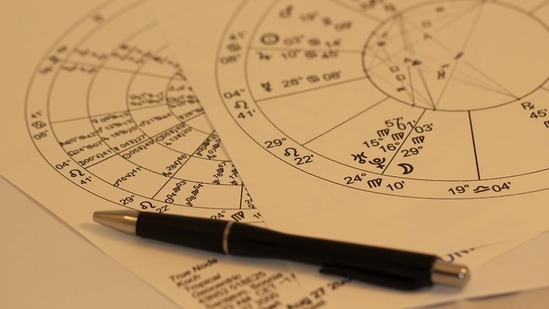 ARIES (Mar 21-Apr 20)
Good health welcomes you today. Several new opportunities might come your way. High chances of getting praised at work. Students can score well in class tests. Hold back the expenses for investments. Real estate proves to be profitable. You could attend a family gathering. It seems to be a busy and productive day overall.
Love focus : Busy schedules can hinder your romance with your partner.
Lucky Number: 1
Lucky Colour: Baby Pink
TAURUS (Apr 21-May20)
Keep a close watch over the market to align your investments. Refrain from any transactions in real estate. Your body supports you throughout the day. You carry enthusiasm in your aura. Put all your energy to work. Students might get guided for their career. Some monetary losses may upset the mood in the family. Travel only if necessary.
Love focus : Singles may rely on technology to find someone fancy.
Lucky Number: 15
Lucky Colour: Cream
GEMINI (May 21-Jun 21)
You may receive some amount of money that has been stuck for a long time. Try to avoid traveling out of station unless an urgency comes up. Health looks fine as such but still consume a balanced diet to maintain it. Everything looks perfect on the family front. A decent day at work. Stay focused towards completion of your daily tasks.
Love focus : Newly married couples may indulge in new fun activities to help them get to know each other better.
Lucky Number: 1
Lucky Colour: Golden
CANCER (Jun 22-Jul 22)
Traveling today for work can turn out to be one of your best decisions. Groomed personality with a skill set can be impressive. Your health looks fine but you need to keep a watch on what you eat all day. Your family would cheer you up for all your achievements and efforts. Unexpected returns from investments can knock your door. Research well before making any further expenses in real estate.
Love focus : It is suggested that you let your spouse take the lead today.
Lucky Number: 6
Lucky Colour: Green
LEO (Jul 23-Aug 23)
A day dedicated to health. You might get up with an urge to make your lifestyle healthier. Keep a check on your expenses. A regular day at work as such. Your ignorance towards your family might itch them a little. Try not to start an argument. Put your opinions forward peacefully. Real estate can be a beneficial market for you to trade in. A sum amount you had been waiting for, might get credited today.
Love focus : Make your spouse happy with something they like to do the most.
Lucky Number: 4
Lucky Colour: Dark Grey
VIRGO (Aug 24-Sep 23)
A good day to pack your bags and go for a spontaneous trip with your friends or partner. Sudden road trips can be memorable. Go for lighter food items after sunset. Possibility of facing unpredictable tough times at work. Singles can get an opportunity to spend the evening with the one they like. Your parents could be very supportive for things you wish to do or implement. It is a great time to make investments. Expecting good returns should not be on your mind.
Love focus : A great day to go out with your spouse and spend some quality time.
Lucky Number: 1
Lucky Colour: Peach
LIBRA (Sep 24-Oct 23)
The day may start with dizziness but can get better quickly with the help of a morning walk and a nourishing breakfast. Be watchful about every expenditure being made today. The day at work looks decent enough with easy completion of all the tasks. Students can be more busy with an upcoming event at school than studies, making it a fun day. Everything at the family front looks easy and calm.
Love focus : Couples must spend time doing their favorite activity together.
Lucky Number: 4
Lucky Colour: Silver
SCORPIO (Oct 24-Nov 22)
You might be going on a family trip today. Your work might get hampered because of your unavailability or for some other reasons. The placement of the invested money looks fine. Your health favors you overall. Taking an early morning walk can be energizing. The placement of the invested money looks fine. Take some time off trading and gain more information about the market.
Love focus : You might not have enough time to be romantic with your partner. Try to add small gestures to keep the excitement alive.
Lucky Number: 5
Lucky Colour: Green
SAGITTARIUS (Nov 23-Dec 21)
Your day starts with a little lazy morning but can be made better with a healthy breakfast. Today, you must take more care of your mental health than your body. Stay calm and patient in every given situation. Avoiding traveling today is in your best interest. A family member may surprise you with good news. Work at a normal pace. Money you considered as bad debt might show up in your bank account.
Love focus : You need to show your affection and care towards your partner.
Lucky Number: 1
Lucky Colour: Magenta
CAPRICORN (Dec 22-Jan 21)
The day starts with positivity and energy. You seem determined to complete all the pending work today. Students at school might lend a helping hand to fellow mates. Your financial placement looks good in terms of profitability in future. It is advisable to hold back any major expenses as of today. Your relationship with your family seems unstable. Having control over your tone is recommended.
Love focus : Taking your loved one for a long drive or going on a trip would take your relationship to a next level.
Lucky Number: 15
Lucky Colour: Off White
AQUARIUS (Jan 22-Feb 19)
Looks like a simple yet pleasing day for the Aquarius natives. Avoid junk food to keep your health intact. A good day at work followed by a get together with old colleagues is likely to make the day extra beautiful. Finances look very well placed in the market. Dinner with family members will give you some time to relax. Be cautious as you go down the road. Drive carefully.
Love focus : Miscommunication and misunderstanding might take over your relationship. Be cautious.
Lucky Number: 8
Lucky Colour: Orange
PISCES (Feb 20-Mar 20)
The day welcomes you with an amount of return on investment credited to your account. Your day at the workplace on the other hand seems a little disturbing. Being unable to work due to technical barriers might hamper your productivity. You have your physical and mental health aligned this day. Your sibling might help you bust your stress with their witty yet comforting aura. Stay calm and positive throughout the day.
Love focus : Your relationship would provide you with the peace and space you may be in need of after a long hectic day.
Lucky Number: 18
Lucky Colour: Maroon
(Prem Kumar Sharma, Manisha Koushik can be contacted at +91 9216141456, +91 9716145644; Email: psharma@premastrologer.com, support@askmanisha.com)
"Exciting news! Hindustan Times is now on WhatsApp Channels
Subscribe today by clicking the link and stay updated with the latest news!"
Click here!