Love and Relationship Horoscope for February 2, 2023
Feb 02, 2023 06:00 AM IST
Horoscope Today February 2, 2023: These sun signs may have a favorable situation in love life today. Find the love daily astrological prediction for Aries, Libra, Capricorn, Pisces, and other zodiac signs for February 2.
Aries: You could find that you have a particularly fiery disposition today. Put this energy to good use and go for what it is that you desire. Whether you're looking for love or already in a relationship; things are getting more intense. If you're not attached, you could find a new and interesting partner. If you're in a relationship, you should make plans to do something pleasant for your beloved.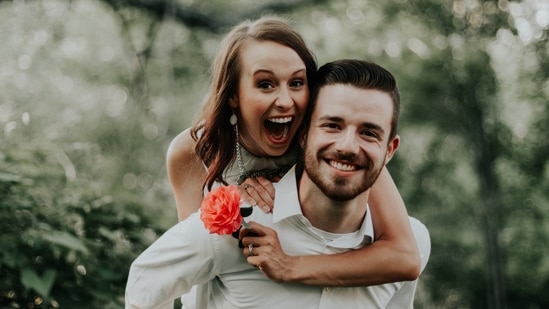 Taurus: Things are going well. You and your partner are on the same page, and you're able to communicate effectively. This is a good time to enjoy your relationship and appreciate your partner. If you're single, you may be feeling a little down about your love life. However, this is a good time to focus on self-love. Treat yourself well, and don't be afraid to put yourself first.
Gemini: If you're in a relationship, your partner may be more clingy than usual and this could start to get on your nerves. If you're single, you may have trouble making a commitment to someone. But don't worry, things will balance out soon enough. In the meantime, try to enjoy the extra attention if you can. And if you're feeling suffocated, take some time for yourself to recharge.
Cancer: You will feel like breaking away from the routine of the day to spend some quality time with a loved one today. Don't worry about anything but cuddling up to a movie with your significant other. Even if you shouldn't skip out on your responsibilities like this, today is a good day to relax and spend time with your significant other. Show that you care about them by listening to their needs.
Leo: If you're looking for love, today is your lucky day! The planets are aligned in your favour, and you should have no problem finding someone who's compatible with you. Just make sure to put your best foot forward and be yourself. Be confident, open-minded, and honest with your potential partner. Be willing to try new things and explore different aspects of the relationship.
Virgo: Today is all about focusing on your social life and how you can improve it. If you're single, you may meet someone new and exciting at a party or other social event. If you're in a relationship, you can deepen your bond with your partner by doing something together that you both enjoy. Either way, today is a great day to enjoy the company of others and open yourself up.
Libra: If you've been waiting for a good day to exercise optimism, here is it. The freedom of being single allows you to buy that book you've been wanting all along. If you are committed in a relationship, you may be kept on your toes if you take your professional obligations seriously. But tell your loved one what you're thinking so they don't get the wrong impression.
Scorpio: If you are in a relationship, things are going great. Your partner is supportive and understanding. You feel appreciated and loved. Keep the communication lines open to maintain this level of intimacy. If you are single, you will meet someone special soon. This person will be charming and smart. They will understand you and make you laugh. Get ready for a fun and exciting journey!
Sagittarius: You will turn to the person you hold dearest for assistance later on today, and they will cheerfully comply with your request. Because you have helped them in the past, it is now their turn to extend a helping hand to you. Numerous advantages may be gained from working together in this spirit of solidarity. Both of you have made contributions, and now you are enjoying the results.
Capricorn: If you're in a relationship, things may be a little tense today. You and your partner may not see eye to eye on something important, so it's best to just agree to disagree. If you're single, you may meet someone new who seems a bit abrasive at first. Give them a chance - they may just surprise you! Overall, don't be afraid to express yourself and your needs clearly.
Aquarius: Today is going to be a great day for those of you who are in committed relationships. Your significant other is going to go out of their way to do something thoughtful for you, and it is going to absolutely brighten your day. If you're currently unattached, there's a chance you'll cross paths with a fascinating new person who will captivate your attention. Keep your choices open.
Pisces: In general, today is a terrific day to put your sentiments into words and express them to the world. Get in touch with your loved ones. If you haven't found someone special yet, don't give up hope just yet. In the event that you are currently involved in a romantic partnership, you may choose to have a candid discussion with your significant other and understand their concerns.
----------------------
Neeraj Dhankher
(Vedic Astrologer, Founder - Astro Zindagi)
Email: info@astrozindagi.in, neeraj@astrozindagi.in
Url: www.astrozindagi.in
Contact: Noida: +919910094779
"Exciting news! Hindustan Times is now on WhatsApp Channels
Subscribe today by clicking the link and stay updated with the latest news!"
Click here!