Love and Relationship Horoscope for January 28, 2023
Jan 28, 2023 09:02 AM IST
Horoscope Today 28 January, 2023:These sun signs are likely to witness these circumstances at their love life today. Find the love daily astrological prediction for Aries, Libra, Capricorn, Pisces, and other zodiac signs for January 28.
Aries: Even if you and your significant other don't see eye to eye on everything today, there are still valuable lessons to be learned. There's a chance your loved one is in a grumpy mood and will have a negative reaction to everything you say. Do not adopt an egotistical mindset. Don't ever assume the other person is totally incorrect. Look at every argument as a chance to grow as a person.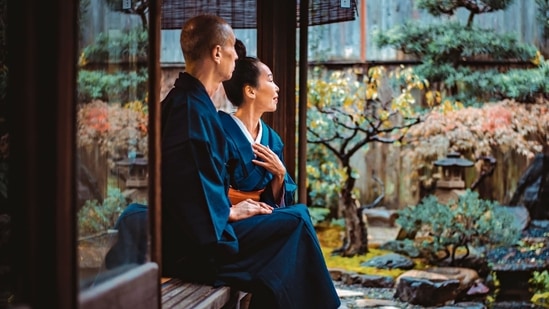 Taurus: You have a lot of positive energy today and it should be channelised in the right way. The plan for the day is to socialise and not stay in. If you want to find a romantic partner, hosting and attending social gatherings is a great way to meet compatible people. Prepare yourself to interact with a wide range of people. If already committed, both partners will benefit from expanding their social circles.
Gemini: Don't be shy; just say what's on your mind. Get over your inhibitions and tell the person you have a crush on how you feel. Become self-reliant and push through comfort zones when selecting your life partner. There's an energy to the day that may easily leave you behind if you don't learn to harness it. The path of love into your life will take unexpected turns so be prepared.
Cancer: Be open-minded about your love prospects and start from a clean slate. Today is likely to be the day when you and a friend finally take the next step in your relationship and become romantically involved. But make sure you talk things out first. For everyone's sake, it's important that you and your partner have a frank conversation about what each of you expects from the other.
Leo: Take advantage of this favourable celestial alignment to strengthen your bond with your partner. The two of you should plan a date or set the mood for a romantic evening to commemorate the many qualities you've learned to appreciate in one another. There have been many lovely times you've spent together, and now is the time to reflect on those times.
Virgo: Today is a good day to be more vulnerable and communicate what's on your heart. Meet new people and deepen your connections. What's going on in the hearts and thoughts of the people you care about could be revealed to you. Don't be afraid to deepen your relationships with casual acquaintances. Don't try to force anything; instead, let events unfold naturally.
Libra: Think things out thoroughly before making any major moves in your romantic life. Don't let a fleeting fling cloud your judgement to the detriment of your future happiness. If you've found the one you belong with, you should both make an effort to learn as much as possible about one another. You'll both feel an inexhaustible amount of delight if you share your joyous times together.
Scorpio: Love won't be frolicking today, so don't count on it. The object of your affection may just not have the time to devote to a relationship with you at this moment. Focusing on something more practical, like advancing in your profession, is where your time and energy are better spent. There's a higher chance of success if you shift your focus and be rational in your approach.
Sagittarius: Your future joy will be determined by the decisions you make now. Find someone who will love and accept you just as you are, without trying to alter you. You need someone who understands your sensitive side and won't reprimand you for caring deeply about things. You will be happy that you prioritised this facet of your existence.
Capricorn: Calm your nerves and stabilise your thoughts. It's possible that your head and heart are in two very different places right now. Hold on to control, and don't let your emotions paralyse you or stop you in your tracks. Today is a great day to talk to the people around you about how you are feeling and what you are experiencing. It will help keep maintain balance in your life.
Aquarius: Quit ruminating and start making progress in your romantic life right now. If you're currently single, don't waste time second-guessing yourself and just tell the person you have emotions for how you really feel. If you are already committed, you can't afford to avoid confronting difficult topics. The more you can sort things out right now, the better off you'll be in the future.
Pisces: Try to keep some distance from your loved ones so you don't be dragged into any sticky situations. Get engrossed in your creative side and allow your feelings take you on a journey to another reality. Allow yourself to flow by your thoughts. Bring the joy you're feeling to others around you. Put your thoughts and feelings into perspective and evaluate your priorities.
----------------------
Neeraj Dhankher
(Vedic Astrologer, Founder - Astro Zindagi)
Email: info@astrozindagi.in, neeraj@astrozindagi.in
Url: www.astrozindagi.in
Contact: Noida: +919910094779
"Exciting news! Hindustan Times is now on WhatsApp Channels
Subscribe today by clicking the link and stay updated with the latest news!"
Click here!