Weekly Career Horoscope for 6-12 February 2023
Feb 06, 2023 07:56 AM IST
Weekly Career Horoscope for 6-12 February 2023. Get weekly career astrological predictions that will help you prosper at your workplace.
Aries: Your career is going to be on the up-swing and you will have plenty of energy to get things done. You may find yourself working a little bit harder than usual due to heavy workload, but it will all be worth it. Your competitors could be jealous of your growth but they won't be able to create any disturbance for you. Financially, you should have no problem meeting your obligations this week. Also Read Aries Horoscope Today, February 6, 2023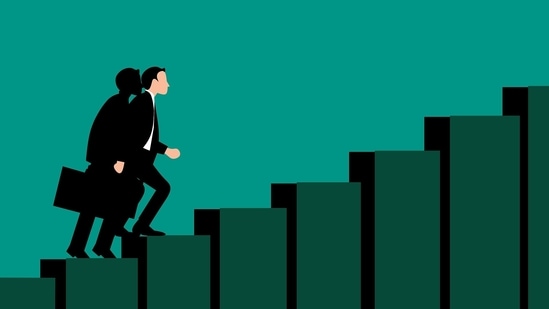 Taurus: If you've been feeling like you're in a bit of a rut at work, this week is the time to break out of it. You may have some new ideas that you want to implement, or you may simply be ready for a change. Either way, now is the time to make your move. By and large, work situations will be stress-free. Your financial situation will be stable and you can consider investing in a saving scheme. Also Read Taurus Horoscope Today, February 6, 2023
Stay tuned with breaking news on HT Channel on Facebook.
Join Now
Gemini: Think about what you want to do differently and then create an action plan. Make sure that you set realistic goals and take small steps towards achieving them. Don't be afraid to ask for help when needed too. Remember that changes can take time, so don't get discouraged if things don't happen overnight. Keep at it and soon enough, you'll be feeling much more fulfilled in your work. Also Read Gemini Horoscope Today, February 6, 2023
Cancer: If you're looking for a new job, this is a good time to start your search. The universe is aligning in your favour and you should have no trouble finding a position that suits your skills and interests. When it comes to business, it is advised to have caution when making any big decisions. It's not a good time to take risks, so stick to what you know and don't try to push your luck. Also Read Cancer Horoscope Today, February 6, 2023
Leo: You may have some important decisions to make, so it's important to be clearheaded and confident in your choices. Trust your instincts and don't hesitate to ask for advice from those you trust. There could be some challenges at work this week, but if you stay calm and handle them with grace, you'll come out ahead. Review your budget and make sure you're on track to meet your financial goals. Also Read Leo Horoscope Today, February 6, 2023
Virgo: You may be feeling extra confident this week, and it could lead to some big career wins. Your leadership skills will also get noticed by your seniors. But don't get too cocky—remember to stay humble and focused on your goals. When it comes to business and finance, you could have a few good ideas brewing, but make sure you run them by a trusted advisor before taking any major risks. Also Read Virgo Horoscope Today, February 6, 2023
Libra: Your career and business prospects look good this week. You can expect to make progress in your work and see some financial gain as well. You will have a lot of energy and ambition. Make sure you use this energy wisely and don't take on more than you can handle. This is a good time to put your plans into action and to take care of any loose ends. Keep up the good work and you will be rewarded. Also Read Libra Horoscope Today, February 6, 2023
Scorpio: If you've been waiting for an opportunity to get ahead at work, this is your week! Your hard work and dedication are about to pay off. A big project or new client could be coming your way, so stay focused and don't let anything stand in your way. If you've been thinking about making a major purchase, now is the time to start saving up. With a little effort, you can easily reach your financial goals. Also Read Scorpio Horoscope Today, February 6, 2023
Sagittarius: This is a great week to start a new career or explore new opportunities. Be alert and confident in your ability to grasp opportunities as they arise. Even if your goal may seem difficult, believe in your ability to do everything you set your mind to. In terms of your finances, you could even have a little bit of additional cash to work with. Don't overextend yourself financially or mentally. Also Read Sagittarius Horoscope Today, February 6, 2023
Capricorn: You will be feeling extra confident this week, and it will show in your behaviour. Whether you're impressing your boss with a killer presentation or nailing a job interview, you're sure to make a great impression. Keep up the good work, and don't be afraid to ask for that new role that you may have been eying for long. Things are looking up for you, so go after what you want! Also Read Capricorn Horoscope Today, February 6, 2023
Aquarius: If you've been feeling like your career has been at a standstill, this is the week to make a move. You are known for your ambition and hard work, so use those qualities to your advantage. If you've been considering changing jobs, this is a good time to start looking. Research the market and see where you can best leverage your skills. Whatever you do, be confident and take charge. Also Read Aquarius Horoscope Today, February 6, 2023
Pisces: Confidence is key to having successful conversations and meetings. Speak up, be present, and make sure your ideas are heard. Whether you're pitching a new idea to your boss or networking with potential clients, make sure you articulate yourself clearly and confidently. Additionally, this week could bring new opportunities for you to explore. Be open to change and be willing to take chances. Also Read Pisces Horoscope Today, February 6, 2023
----------------------
By:Neeraj Dhankher
(Vedic Astrologer, Founder - Astro Zindagi)
Email: info@astrozindagi.in, neeraj@astrozindagi.in
Url: www.astrozindagi.in
Contact: Noida: +919910094779