Ajay Devgn's Shivaay ripped off Hollywood movies. We have 15 GIFs to prove it
Ajay Devgn's Shivaay promised to be the action movie we've all been waiting for. But that was until we saw the trailer. Then, we realised we'd seen it all before. 6 times. Here's proof.
bollywood
Updated: Aug 08, 2016 17:18 IST
Ajay Devgn has been promising us action like we've never seen in Bollywood with Shivaay. Tweet after tweet, Instagram post after Instagram post, video after video has been hinging on one thing: Shivaay will take things to another level when it comes to scale and spectacle. And we believed him.
Blame it on our innocence, but when we saw the sincerity in Ajay Devgn's eyes, the ever-optimistic movie lovers that we are, we believed him. But then, on Sunday, the first trailer dropped - and with it, any hope we had from the film.
Read: Shivaay trailer: It's very long, but full of Ajay Devgn's daredevil stunts
What we discovered was that not only was it a tonal mess (ACTION! ROMANCE! CHILDREN! MORE ACTION! OLD MEN!), it also blatantly ripped off at least 6 Hollywood movies. And we know you won't believe us like we believed Ajay Devgn, so we've made GIFs to prove it. See for yourself.
GI Joe! Ajay Devgn is a real Indian hero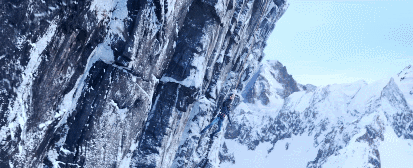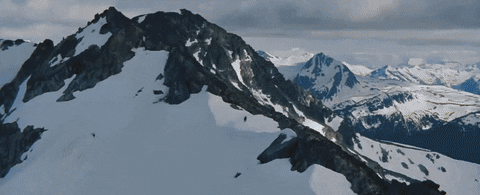 So this one makes Shivaay the only movie to have copied something from GI Joe: Retaliation, the unwanted reboot of the already forgotten GI Joe: The Rise of Cobra. Granted, they stole from the best part of the movie, the cliff-side action scene, but watching this 20 seconds into a 4-minute trailer set the ball rolling for what was about to come.
Ajay Devgn's Extreme Ways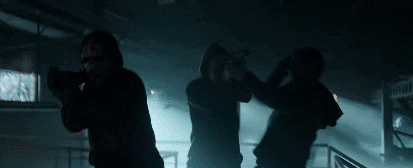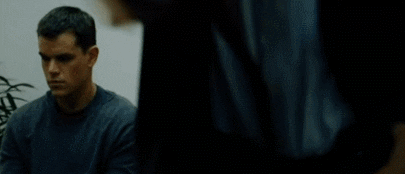 Yes, we know Jason Bourne and his shaky cam action is amazing. But unlike Ajay Devgn, we didn't steal his action moves and put them in our movie. But what makes this such a hodgepodge is the fact that one moment the action resembles Bourne's and the next moment, it becomes...
Mission James Bond: Ghost Skyfall
No one runs like Tom Cruise karate chopping the air in front of him. Except perhaps Ajay Devgn now. Watch as he lifts not only from Mission Impossible but also - and this one is more obvious - Daniel Craig in Skyfall.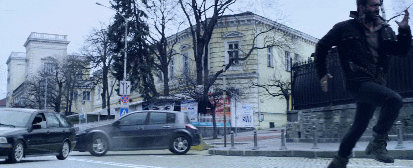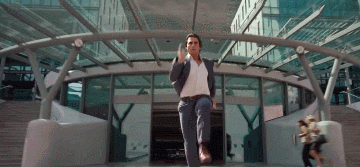 Failed attempts at momo eating
All that running must've made Ajay Devgn tired because he suddenly had an urge to eat momos - by having them thrown at him against the fakest greenscreen backdrop since Dilwale. He failed miserably at eating them. Just like Po from Kung Fu Panda.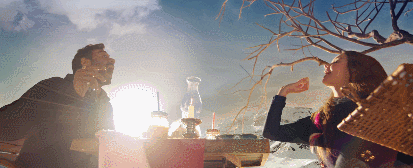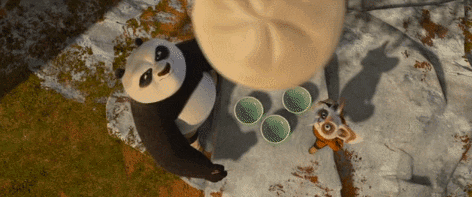 Ajay Devgn: Child of Man
Not one to take inspiration from the big blockbusters, Ajay Devgn proves he's into more cerebral cinema as well. But maybe it wasn't the best idea to ape that famous, single take shot from Alfonso Cuaron's Children of Men - which is arguably also one of the most famous shots in movie history. Did he really think he'd get away?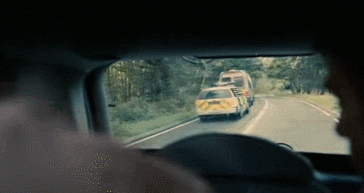 xXx: The Return of Ajay Devgn
Bourne? Check. Bond? Check. Hunt? Check. Xander Cage? Also check.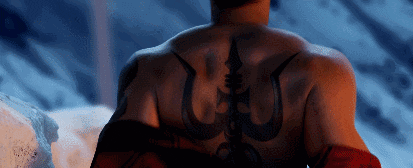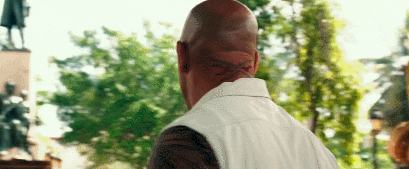 What makes all this worse is that just before releasing the trailer Ajay Devgn said this: "The intention is not to give tough competition to Hollywood, but to raise our bar. If they can make it at that level, we can also make it at that level. That is the intention."
Read: Want to bring better action to Bollywood, not compete with Hollywood, says Ajay Devgn
The bar can't be raised when you simply steal from Hollywood. The only way to make better movies is when you create something original. To be clear, this isn't a criticism of the movie (we obviously haven't seen it, and it could very easily be an excellent, original, path-breaking film) but it is definitely a criticism of the movie's trailer. They aren't even trying to hide anything here. All the ripoffs are right there for everyone to see, stolen from the biggest movies. And honestly, they weren't even that difficult to spot.
Maybe the answer is hidden in the trailer itself?
Follow @htshowbiz for more
Follow the authors at @soumya1405 and @NaaharRohan