20 years of Border: Sunny Deol says the film made him relate to the armed forces
Updated on Jun 15, 2017 07:40 AM IST
As JP Dutta's 1997 film, Border, completes 20 years today, Sunny Deol remembers the multi-starrer that depicted realities of war "in its truest essence".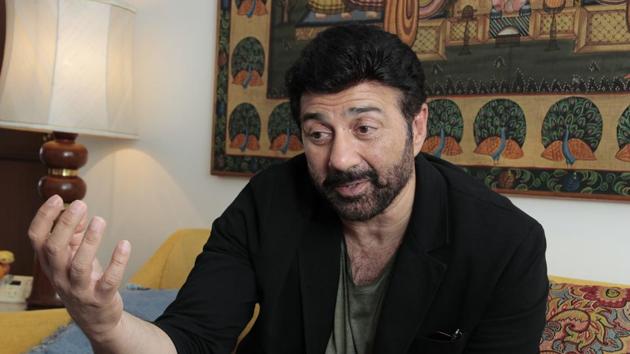 Sunny Deol's character — Major Kuldeep Singh Chandpuri — in Border, remains close to the actor's heart. His loud and clear voice, dignified gait and undying love for the country stays in the mind for long, every time one watches the 1997 blockbuster. As the film completes two decades since release, Deol recalls being part of the multi-starrer, based on true events from the Indo-Pakistan war of 1971.
You've been seen as a member of the armed forces in several films. But, Border depicted a real incident, and you portrayed a real-life hero on screen. Was the feeling/preparation any different?
Playing an army officer, police, or a spy, living a life dedicated to our country is always special. However, Border will always be different as it is a film depicting the realities of the war in its truest essence. While I did not have to do any special preparation to play Major Kuldeep (now retired as Brigadier Kuldeep Singh Chandpuri), what I did was, live in the moment, and be a proud Indian.
How aware were you about the 1971 war, and what more did the film teach you about it? What made you say a 'yes' to the role?
Border never needed a reason for me to say yes. I was 14 years old at the time of the war. I remember the sound of the sirens and then, the fighter planes taking off. I grew with the civilian perspective of the 1971 war; but being a part of Border introduced me to the realities of the war from the Army perspective. I've always respected our armed forces, but Border made me relate to them and respect them more with pride.
The film also starred actors Suniel Shetty and Jackie Shroff. How was it shooting with them?
For the film, we spent about a month in Bikaner and become more like one big family working together. I have many fun and emotional memories from those days.
Did you expect the film to do as well as it did? How did you react to its success?
Filmmaking is like painting a canvas. You can just do your best, and then, only the audience can tell if they like or love what you present to them. Border was and is accepted and loved by the audiences, as it was a whole hearted attempt to recreate reality for people to live those moments forever.
Vis-à-vis the other films where you've played an army officer/police officer, how would you rate your role in Border?
It's difficult to rate any one character better than the other. We, as actors, try to do our best all the time, and sometimes outdo ourselves to create an experience for the audiences to watch and relate to. Hence, all the characters that I have played are an extension of me in some way or the other. I can't say if I like one better than the other.
Follow @htshowbiz for more