Aamir Khan reveals the inspiration behind his Thugs of Hindostan look
Updated on Oct 29, 2018 02:21 PM IST
Aamir Khan has said that his character Firangi Mallah's look is derived from his thieving nature in Thugs of Hindostan.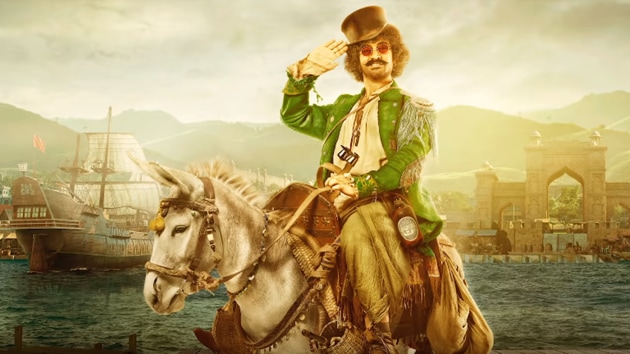 Thugs Of Hindostan costume designers Rushi and Manoshi say superstar Aamir Khan's character, Firangi, in the film is a potpourri of different elements and identities stolen from the people he meets during the course of the film.
Talking about Aamir's look in the movie, Rushi said: "Firangi is a potpourri of different elements and identities stolen from the myriad people he meets.
"He loves his name and lives up to it with his top hat and his choice of foreign booze, which also are incidentally stolen from people. He wears an English leather tail coat in a jade colour, the colour of a chameleon."
Manoshi added: "Like a magpie, he loves collecting things that shine to his eyes. He has a chatelaine belt from which he hangs his favourite glinting belongings. A rose-tinted sun-glass, an ornate leather canteen of water, a mismatched pair of boots and a 'potli' full of tricks, beware of the charmer, Firangi Mallah."
Aamir too was minutely involved in the research and design. The actor said in a statement: "For Firangi, what we figured is that other than the dhoti that he wears, everything else is robbed from someone. Whether it's his hat, sunglasses, shoes, jacket, everything has been flicked."
Slated to release on November 8, the movie stars Amitabh Bachchan, Katrina Kaif and Fatima Sana Sheikh. Directed by Vijay Krishna Acharya, the film will release in Hindi, Tamil and Telugu.
Follow @htshowbiz for more