Deepika Padukone one of Time's 100 Most Influential; read Vin Diesel's testimony
Deepika Padukone has been named in Time magazine's annual list of the 100 most influential people of the year. Read her testimony, by her xXx co-star, Vin Diesel.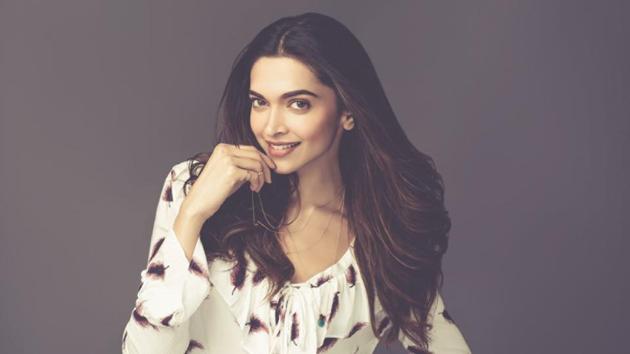 Updated on Apr 19, 2018 08:43 PM IST
Deepika Padukone has been named as one of the'Most Influential People in the World' by Time magazine, making her the only Indian female actor to be featured on the annual list celebrating the biggest achievers of the year. The list also features persons from the fields of entertainment, politics, business and activism, among others. Some of the other prominent inclusions in the 2018 list are the survivors of the Parkland school shooting, who started the #NeverAgain movement, OLA founder Bhavnish Aggarwal, and actors Kumail Nanjiani, Hugh Jackman, Gal Gadot, Nicole Kidman, Millie Bobby Brown, Greta Gerwig and John Krasinski.
Deepika's piece in the feature was written by her xXx: The Return of Xander Cage co-star, Vin Diesel, who recounted their first meeting, when she auditioned for a role in Fast & Furious 7. "When Deepika Padukone came in to read for one of the Fast and the Furious films, I knew instantly I was in the presence of someone very special," Diesel wrote.
READ | xXx Return of Xander Cage movie review: Fuelled by Diesel, but Deepika's a Vinner
He continued that one of her conditions for accepting her role was that Diesel come to promote it in India, which he did. "She was the first role we cast in xXx: Return of Xander Cage. She said, 'I want to do this movie, but if I do, you have to come to India'. Thank God I made that deal."
He also wrote about how she is more than a Bollywood star now. "So often in the entertainment industry we deal in stereotypes, and people get stuck in certain markets. Deepika is the best Earth has to offer. She's not just here to represent India; she's here to represent the world," he wrote.
Recently, it was reported that Diesel and the crew are expected to reunite for a fourth xXx movie, scheduled to begin shooting in December.
READ | Padmaavat movie review: Sanjay Leela Bhansali's film does what Karni Sena wanted to do
The Return of Xander Cage was a box office success, grossing in excess of $300 million worldwide. Deepika's latest Bollywood offering, the controversial Padmaavat, has made close to Rs 600 crore worldwide.
Follow @htshowbiz for more
Close Story