Deepika Padukone tries 9 things she's never done before, watch video
From eating pickle flavoured popsicle to applying makeup while blindfolded, watch Deepika Padukone try nine things she's never done before.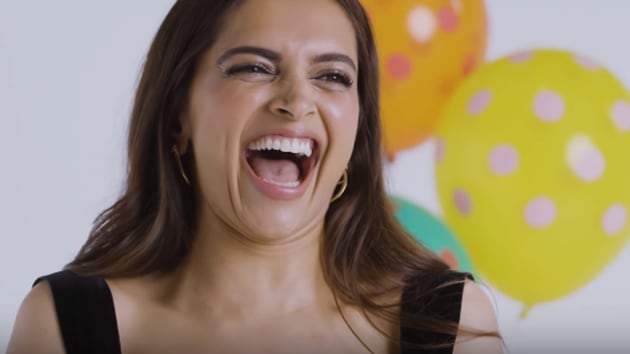 Updated on Jun 19, 2018 06:18 PM IST
Deepika Padukone attempted to try nine things she's never done before as part of a new video by Allure. In the video, Deepika answers fan questions after inhaling helium, walked in moon shoes, applied makeup on a stranger (but blindfolded), and played badminton in high heels.
The video is the latest in an ongoing series that has also featured Paris Jackson, Dakota Johnson and Kendall Jenner, among others.
Deepika begins by inhaling helium and answering a fans question (which animal would she to have as a pet). Upon hearing her high-pitched voice she starts laughing hysterically. In the second round, she attempts to apply lipstick on a total stranger and seems pleased with her efforts.
Deepika then tries clip-on bangs, ties a man's long hair into a bun and delivers a tarot reading. She also makes a self-portrait with Lite-Brite, a board game on which you can design images using coloured pegs. She concentrates on getting her nose right. "It has to be straight," she says.
She finished the video by trying to moonwalk on boat-like 'moon shoes' and eating a pickle-flavoured popsicle, which makes her retch.
Deepika most recently appeared on screen in Sanjay Leela Bhansali's controversial historical epic, Padmaavat. She is rumoured to be reprising her role in the fourth installment of the xXx series, which has been steadily gaining steam recently.
Follow @htshowbiz for more
Close Story