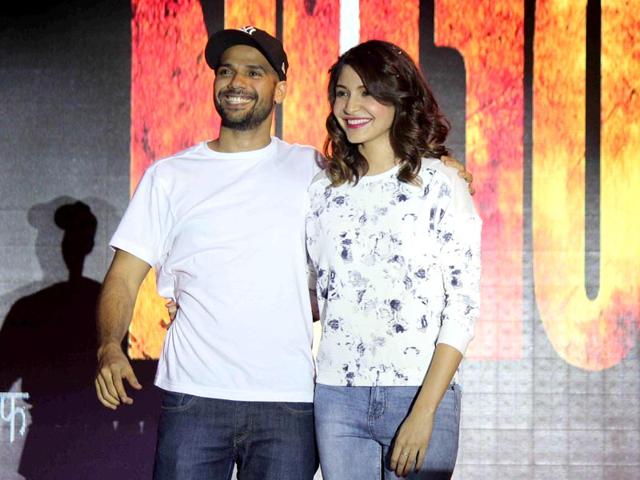 Did NH10 because of director Navdeep Singh: Neil Bhoopalam
Actor Neil Bhoopalam, who will be seen in Anushka Sharma's NH 10, has not had roles big enough to get him noticed. However, he believes in doing fewer but quality films.
Hindustan Times | By Ritujaay Ghosh
, Kolkata
UPDATED ON MAR 12, 2015 04:46 PM IST
Actor Neil Bhoopalam, who will be seen in Anushka Sharma's NH 10, has not had roles big enough to get him noticed. However, he believes in doing fewer but quality films. He has been part of Ungli and Shaitan earlier, but NH10 is Neil's biggest release so far. The actor, who is super excited before the release of his film, spoke on films, theatre and more.

Why are you seen in so few films?
(Smiles) It's not that I don't want to do more films but so far I haven't been able to do too many films. It's because I divide my time between theatre and films. I have always taken theatre very seriously and have enjoyed doing plays. Theatre consumes a lot of time because I need to travel extensively. Rehearsals are another important part of theatre, so I do films whenever I am not doing theatre. In fact, I shot Ungli and 24 almost simultaneously because I wasn't doing theatre at that time.

Why did you decide to do a film like NH10?
It's primarily because of Navdeep Singh. I had watched his first film Manorama Six Feet Under, which I consider one of the best noir films made in India in the last few years. I haven't done too many hardcore commercial films and NH10 is certainly one of my biggest releases. The film has a very interesting and gripping storyline and Navdeep Singh has treated it really well.

The promos give an impression that it's a neo noir film with lots of action.
Yes, the promos give an impression that it's more of a thriller but there's more to it. You can also call it a road movie but it's not like other road movies that have been made in India. It's about a couple we go on a trip and take NH10 and then the trip goes completely wrong.

How was it working with Anushka Sharma? She is also producing the film.
I must say she is a very hands-on producer. Anushka is a brave girl because she decided to turn producer at a very young age. As an actor, I find her very committed. The best thing is that she is very non-interfering as a producer. She used to come to the set just as an actor and do what the director wanted from her.

Promoting films before its release has become very important these days. Given that you don't do too many commercial films, are you slowly getting into the groove?
(Laughs out loud) Yes, it's completely new to me. It's not that I am getting tired getting interviews. I have to attend a number of promotional events too. It is tiring and hectic but I understand that it's part of an actor's job these days, as a lot of money goes into making a film. In fact, the promotional actives consumer more time than shooting a film these days. I have never been part of hardcore commercial projects till I did 24 and promoting films is a definitely a new and learning experience for me.

How much did 24 help you grow as an actor?
Every project helps an actor grow because you work with a new set of people and there's always something to learn from others. 24 definitely helped me a lot in terms of becoming a household name. I don't think too many people knew me as an actor till 24 happened. It was a show that also changed the mindsets of the Indian audience. I too learnt a lot by doing the show. It gave me a chance to understand the game of politics.

How happy are you with the way your career has shaped up?
I don't have a background in films, so I feel I have been really lucky because the audience accepted me. I won't say that those who have a background in films are the luckiest ones. They too have their share of struggles. We all try to perform well and impress the audiences and I feel I have been fortunate to be part of some really good films. I am not over-confidence by yes I am satisfied with the way my career is shaping up.

Close