I am a man now, I should take my own decisions: Shahid Kapoor
Updated on Oct 27, 2015 07:37 PM IST
Shahid Kapoor talks about life post marriage and how he has changed as a man. The Bollywood star wed Delhi girl Mira Rajput in Gurgaon.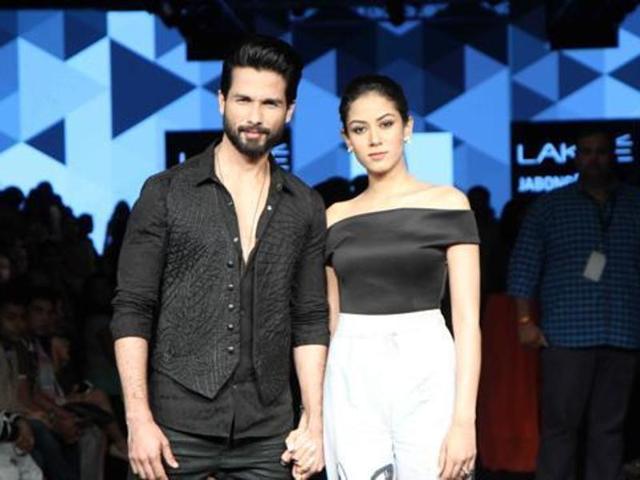 Earlier this year, in July, Shahid Kapoor got married to Delhi-girl Mira Rajput in a wedding ceremony that was considered a low-key affair. Although it has been over three months since they tied the knot, the interest level in the actor's marriage refuses to abate. The 34-year-old admits that he is "in a very happy space", and that one tends to feel "responsible and thoughtful" when there's "someone to take care of". Here, he opens up about his marriage, and says that weddings are largely a "girl's thing".
We have heard that you were personally involved with the planning of your wedding.
I am 34, and my father (Pankaj Kapur) said, 'You understand your life better. You are an actor and a star. So, you figure it out. If I take responsibility, and do ten things, then you will come and tell me, "Dad, you didn't think about this or that (before doing it).''' My family was very involved in everything, but ultimately, he would ask me to take the final call. He believes that since I am a man now, I should take my own decisions.
Also read: Mira makes me want to be a better person: Shahid Kapoor
Did you have anything particular in mind while making the arrangements?
I feel that a marriage is largely a girl's thing. I have met very few guys to date who would say something like, "Mera na bachpan se sapna tha ki meri shaadi aise ho (Ever since I was a child, I have dreamt of a wedding like this).'' But a lot of girls know how their wedding will be. So, when it comes to a wedding, and how it should be organised, it should be more about what the girl wants. It's an important day for every girl, and they have, in all likelihood, thought about it for a long time. I just went with what I felt Mira was comfortable with.
You had earlier told HT Café that marriage has made you more responsible. Were you a wild child earlier?
No, I wasn't a wild child, but I was independent, and had the freedom to do what I wanted to do at whatever time I wanted to do it. And that sense of freedom makes you feel like, "Theek hai yaar, chalta hai.'' With marriage, those feelings change.
How has your life changed post marriage?
You [after marriage] start thinking about everything with a lot more thehrav (calmness). There are fewer impulsive decisions. Earlier, I was often impulsive. That is not the case now.