It's easy to call me a Modi Bhakt: Anupam Kher
Anupam Kher's outburst against writers returning their awards got him trolled big time, but the actor says he isn't bothered.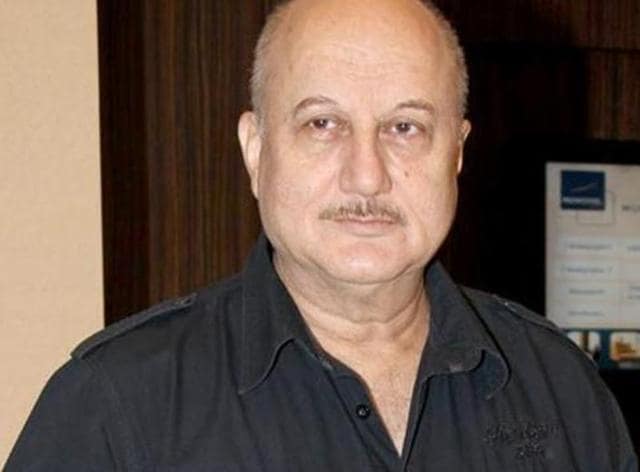 Updated on Oct 15, 2015 07:46 PM IST
Hindustan Times |
, New Delhi
Anjuri Nayar Singh
Actor Anupam Kher's view about politics being the motivation behind writers returning their Sahitya Akademi awards to register their protest against growing intolerance towards liberals, has met with a backlash lately. But the actor does not seem to mind.
The 60-year-old says that his intention of speaking up was never to get anyone to agree with him. "I did not speak up to get a reaction from people. I spoke as I strongly felt about it. It is easy for trolls to tag me as a Modi (Prime Minister Narendra Modi) bhakt. But if you see my career, I have always spoken up about things that I believe in."
Kher says that this is not the first time that something like this has happened. "These writers got the awards many years ago and for all these years they have not noticed that something wrong is happening in the country and then suddenly they discover that we are going through the dark ages! We have seen worse periods. We have gone through Emergency (1975), that was the darkest period of independent India, the Muzaffarnagar riots — those were the dark areas. Why did they not return their awards then? Why should this be dark? Today, we are flourishing. There is amazing progress happening around us. Our Prime Minister has managed to get India on the global level," he says.
On the point about the protesting writers claiming that they no freedom of expression, Kher says, "They obviously have the freedom because they are talking freely on news channels. If their freedom was curtailed, they would not be sitting and criticising the Prime Minister on national television. This is the biggest contradiction in itself."
Kher then goes on to say, "The question is that people don't like to leave their comfort zone and get into a controversy. I feel that these are the people who embarrass us internationally and go out and speak about our internal matters. I have heard author Arundhati Roy's speeches abroad and it is disgusting the way she speaks about India, poverty, and the Prime Minister. No other citizen of any other country will go to another country and talk so badly."
Read: Writers returning awards politically motivated, says Anupam Kher
Close Story
Personalise your news feed. Follow trending topics