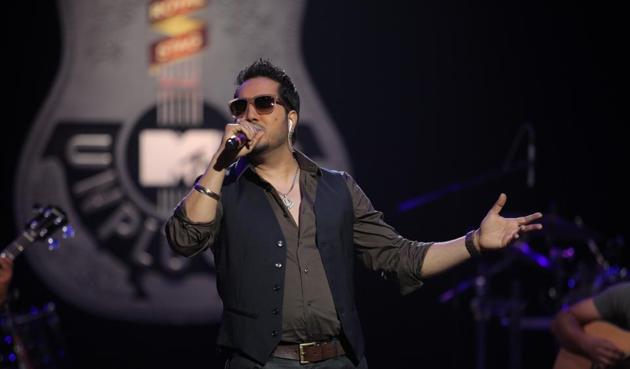 It's tougher to compose for regional films: Mika Singh
Singer-composer Mika Singh finds composing music for Punjabi films more challenging than Bollywood films.
UPDATED ON DEC 29, 2016 07:13 AM IST
Singer- composer Mika Singh might have belted out various Bollywood hits, but says he finds it challenging when he has to compose music for regional films.
"There are a lot of differences between composing for Bollywood and composing for a regional film, especially a Punjabi film. In Bollywood, I know mera bhai Salman Khan hero hai, ya Shah Rukh (Khan) hai ya (Amitabh) Bachchan ji huye, toh mujhe pata hai ki gana hit hi hoga. (I know in Bollywood if I compose a song that will picturised either on Salman or Shah Rukh or Amitabh Bachchan, I know the song will be a hit anyway)," he says, explaining why composing for Hindi films is easy.
"Apart from that, you have a top music producers like AR Rahman who make top tunes and then lyricists like the legendary Javed Akhtar. It makes your job as a singer very easy. Then, there are big banners which promote the film and it becomes bigger. All these factors will generally make your song a hit in Bollywood," he adds.
The 39-year-old who was in Delhi on Monday says composing music for regional films is difficult and adds that he enjoys getting challenged.
"When it comes to regional cinema, especially Punjabi cinema, you want to make music that goes with the script of the film. You cannot make a song and try and fit it in the film. Even if you have made a good song, especially in Punjabi films, there is so much competition that you really have to work hard to get it right. That's why it is a bit challenging," he says.
Close