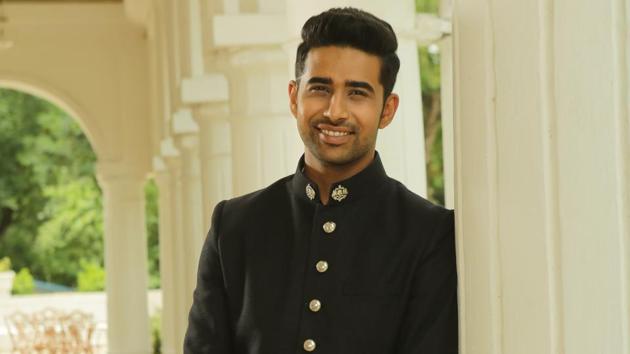 Life of Pi to Phillauri: What actor Suraj Sharma has been up to
Five years since Life of Pi, and four years after moving to New York, actor Suraj Sharma is still the young Delhi guy with a dream. And, no, he doesn't have an accent.
UPDATED ON MAR 02, 2017 06:08 PM IST
It's 12.30pm when we get on a call with actor Suraj Sharma (23). He's halfway across the world in New York. It's 2am there and he sounds tired. It's been a regular day at college for him: he's studying film-making at the Tisch School of the Arts at New York University. He says he's three months away from completing the course, and hopes that when the time comes, he will be working enough to be able to continue living in the US.
When he first moved to New York from Delhi (in 2013), he didn't know a soul in the city. He's been in New York for four years now, but there's no accent to prove it. He also intersperses English with Hindi every few sentences. In our conversation, we find traces of the simplicity that made him endearing in Life of Pi (2012). He sounds earnest and thankfully, hasn't yet learnt to parrot vapid PR-driven lines that actors are wont to.
Sharma stunned audiences the world over with his debut in Ang Lee's Life of Pi. He's since acted in another Hollywood movie — Million Dollar Arm (2014) alongside Jon Hamm — and an indie film, Umrika (2015; a rural boy's dreams of going to America), which only did the film festival rounds.
READ MORE: From bit roles in Bollywood to the Oscars: How actor Priyanka Bose made it big
Interestingly, there's a common thread connecting both films to Sharma's own life: culture shock. He admits to being taken aback by New York's fast-paced lifestyle. "I'm from New Delhi, where it's comparatively slack. In New York, you need to focus on your career so much that, at some level, it feels like you may be losing out on certain aspects of life. You need to learn to balance it," he says.
Sharma seems to have the balancing under control now — he's set to make his mainstream Bollywood debut with the Anushka Sharma-starrer Phillauri. He plays an NRI rapper about to marry his childhood sweetheart, while Anushka plays a friendly ghost. Shot mostly in Patiala, Punjab, Sharma wrapped up his bit during college vacations. "On a Hollywood set, there's always a sense of structure. If you veer from that, it's a problem. The one thing that really caught my eye, being part of a Bollywood set and an Indian crew, is their ability to adapt. If something goes wrong, they fix it quickly," he says.
While in the country, he also visited his family in New Delhi. He famously landed Life of Pi after he tagged along to the audition with his younger brother, an actor. "Sriharsh (21) is doing theatre now. He came to the set for a couple of days with my dad," he says.
Despite the considerable global acclaim Life of Pi brought him, Sharma maintains a low profile on social media. Although he has a verified Twitter account with 32.5k followers, he hardly tweets. Some of his older tweets are about football. When we ask if he'd someday like to act in a football-related film (Million Dollar Arm was about baseball), he perks up. He enthusiastically says, "That'd be great. I wanted to be a footballer when I was a kid. My life's dream is to set up a football academy… Hopefully, one day, if I succeed in life."
Watch out
Phillauri releases on March 24.

Close