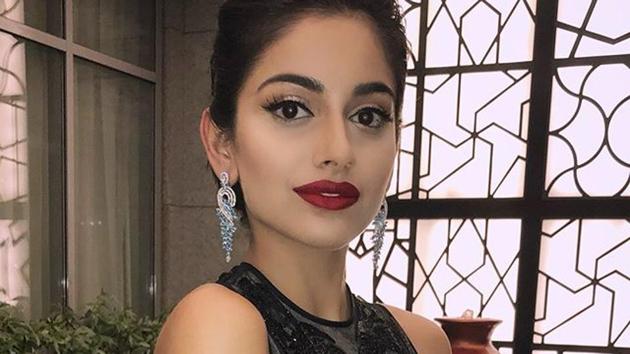 October actor Banita Sandhu: My friends thought I'd be dancing in the mountains
Actor Banita Sandhu says that she hasn't — not for a minute — regretted making her Bollywood debut with an unconventional role and not a commercial masala film instead.
Hindustan Times | By Monika Rawal Kukreja
, New Delhi
UPDATED ON MAY 03, 2018 06:47 PM IST
A newcomer in Bollywood making her debut in a Shoojit Sircar film and playing the leading lady opposite Varun Dhawan — could there be a better launchpad? For London-based Banita Sandhu, everything has been outstanding, including the reaction of viewers and critics to her first film, October. Basking in the success of her film, which continues to get lavish praise, Banita talks about the experience, and about being a part of something beyond numbers.
October has been getting such overwhelming reviews… how's the feeling?
Amazing! This is so much more than a film for us. The fact that it's changing people's perceptions of love and life means more to me than any box-office collections.
Read | Varun Dhawan on starring with newcomer Banita Sandhu in October: Shoojit Sircar wanted a newcomer even for my role
Do family and friends back in the UK understand you playing the female lead in a Bollywood film?
Most of my friends were shocked to see how internationally appealing the film is. Some of them were expecting a big Bollywood bonanza, where I'd be singing and dancing in the mountains. But they all related to the film in one way or another, and absolutely loved the writing and direction, which makes me even prouder to be a part of October!
You said that you didn't know who Varun was when you signed the film. Did you eventually realise the stardom he enjoys?
Yes and no! Obviously, fans would come up to him and ask for selfies, or if we were shooting on location, crowds would gather. But, still, his humility as a person really downplayed his star power. The film set was also a very intimate space and we were both so engrossed in our roles. And we hardly spent any time together outside of filming. It was such an intense experience for both of us that we were exhausted by the end of a day's shooting.
Have you felt bad at any time that Varun is getting most of the accolades now after the release?
Not at all! This is a team effort and I keep telling Varun to enjoy the love and critical acclaim he's getting, because he deserves it. Everyone, the director, writer, and the cinematographer, has worked so hard on October; if one of us succeeds, then we all do.
You had a tutor to pick up Hindi. Wasn't dubbing an easier option?
Shoojit sir and I were both very stubborn that no one was to dub for me for this film, because there's so much more to my performance than what is said. I'm so glad that it's my voice on the screen.
Did you, at any point, miss making a Bollywood debut with a commercial masala film?
I have absolutely no regrets. I was 110 per cent invested in this film when I signed up, and I still could not think of a better first film for my career, personally.
Read | Varun Dhawan on his Bollywood space and success: I have no time for competition
With October, have you defied the norm that the female lead of a film has to look and act a certain way?
Honestly, I didn't really think of it like that. It was an individual choice, but I guess, collectively when you think of actresses like Deepika [Padukone] in Piku, Rani [Mukerji] in Hichki, or Kalki [Koechlin] in Margarita with a Straw, we've all somehow managed to shift away from actresses only being allowed to offer voyeuristic pleasure and glamour in cinema and instead have pursued character-driven roles. I'm glad to be a part of that movement in Bollywood and to join such a strong force of women whom I've admired and have grown up watching.
Interact with Monika Rawal Kukreja at Twitter/@monikarawal

Close