Only one person can bring Alia Bhatt, Sidharth Malhotra back on screen
Sidharth Malhotra in a new interview has said that he still has a 'deep connection' with Alia Bhatt, and suggests the only scenario in which they could reunite on screen.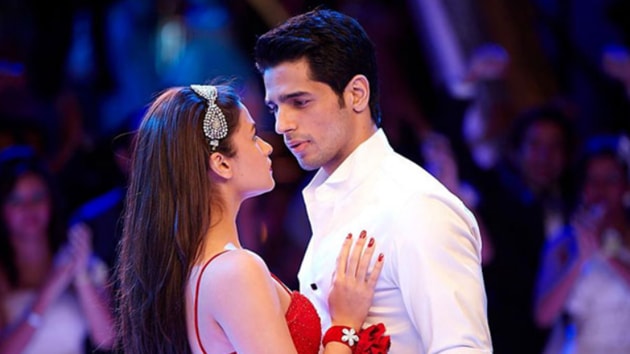 Updated on Oct 04, 2018 04:52 PM IST
It's quite common for Bollywood actors who've made their film debuts opposite each other to also be romantically linked up. It happed with Arjun Kapoor and Parineeti Chopra, and Ishaan Khatter and Janhvi Kapoor. But it also happened to Sidharth Malhotra and Alia Bhatt, the only difference being that they were actually rumoured to have been dating.
Sidharth in a recent interview to Filmfare admitted that he is often asked about whether or not he would like to do another film with Alia. He said that only one person could manage to reunite them. "People keep telling us that we should do a film together. But let's see. It's a matter of us getting the right script and a director like Karan Johar. Because only he can manage that. But now he's doing Takht. Everyone is busy with their own journeys," Sidharth said.
Sidharth, who is currently rumoured to be dating Kiara Advani, said that link-ups don't surprise him as much as they used to. "This used to surprise me when I joined the industry. It surprises me less now. There's now an understanding about how the media works, how you need to fill space, how some people give out stories and influence things a lot of things happen. I'm amused at the stories. I find them creative. But if a friendly gesture or meeting someone at a party and having a normal conversation is perceived differently, it adds pressure in your personal life," he said.
In an interview to the Hindustan Times, Sidharth had spoken about his relationship with Alia. "Alia looks into my eyes and I look into hers and we get completely lost. She is someone who I am very close to. She is one of the most important people in my life right now. We have known each other for a long time. We share a great rapport and I totally second what she says. I am happy that she is getting lost in my eyes," he said.
About whether or not he still considers Alia a friend, Sidharth said, "Of course. Varun (Dhawan), Alia and I have a deep connect. We've shared many emotions and experiences together. So the bond will always remain."
The trio made their Bollywood debut in Karan Johar's Student of the Year. While Alia is currently filming Brahmastra with boyfriend Ranbir Kapoor, Sidharth recently boarded Jabariya Jodi with Parineeti Chopra.
Follow @htshowbiz for more
Close Story