People will always have an opinion of you: Sonam Kapoor
Updated on Nov 21, 2015 07:18 PM IST
Bollywood actor Sonam Kapoor feels that no one has the right to put a person down.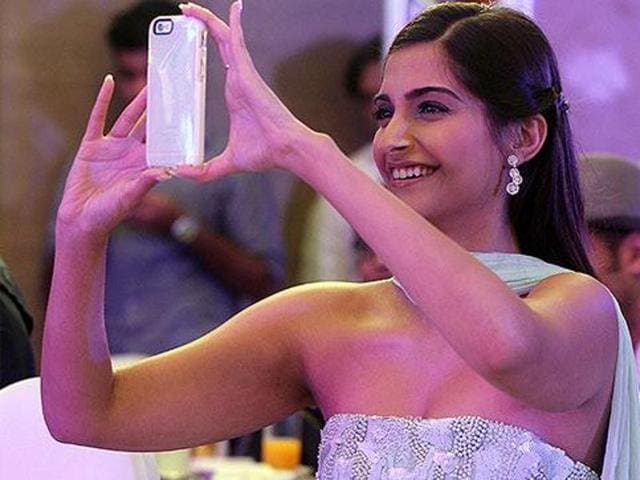 Hindustan Times |
, New Delhi
Shalvi Mangaokar
Sonam Kapoor has always been vocal about her thoughts and opinions. She speaks without inhibitions, and lives on her own terms. When it comes to taking a stand, she's the first one to do so, even in the virtual world. In cyber space, on several occasions, Sonam has stood up against bullies. She feels that no one has the right to put a person down.
"Honestly, being a celebrity makes you a soft target — be it on social networking platforms or in the media. People will always have an opinion of you. When it's constructive, and comes from a place where there's no negativity, it's fine. But when it comes from a place where it's hateful, it just breeds negativity. Anything that breeds negativity and hatred is dangerous," says the actor, adding that she feels it is important "to put people who comment on your sexuality, the way you look, or the way your body is, down."
She says, "It's okay to have an opinion, but if someone is being nasty, it's important to fight back. People need to know that it's not okay to get bullied."
Sonam's latest release is a hit. Her next project is a biopic. The actor says she likes to do different kinds of roles. "You don't expect a role to remind you of the last work you did. It should be completely new. I don't like to repeat myself," says the actor.
Watch: Salman, Sonam in PRDP song Jalte Jiye
Ask her whether she feels pressurised about her next riding on her shoulders, and Sonam says, "Honestly, with the way Khoobsurat (2014) and Raanjhanaa (2013) did, the female characters in both films were very strong. When such films do well, you understand that it's not just about you. The content and film-making have to be good, and people need to connect to it. It is, to a certain extent, my responsibility to market and promote the film. But, if the movie itself is good, it will do well. I don't stress about those things," she says.
Read: Here's why Sonam Kapoor was scared to work with Hrithik Roshan
Personalise your news feed. Follow trending topics