Priyadarshan on Akshay's National Award: Why honour Aamir when he doesn't accept it?
National Awards Jury Chairperson Priyadarshan explains why Akshay Kumar, not Aamir Khan, won the Best Actor award. He says that Akshay was outstanding in both Rustom and Airlift.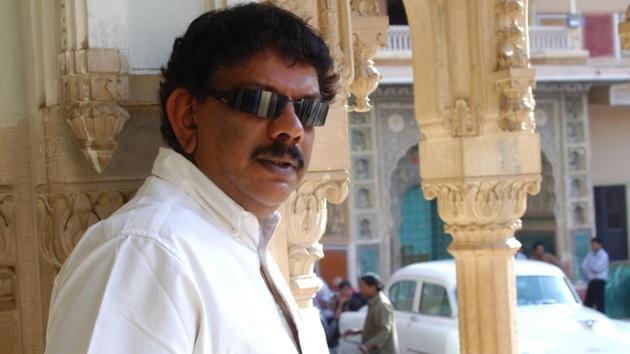 Updated on Apr 08, 2017 03:57 PM IST
Soon after actor Akshay Kumar won the Best Actor award for Rustom at the 64th National Film Awards on Friday, mixed reactions have been pouring in on social media, debating whether he actually deserved this prestigious honour, when there were performances such as those of Aamir Khan in Dangal, Manoj Bajpayee in Aligarh and Shahid Kapoor in Udta Punjab. These films and performances were among the most critically acclaimed last year.
Filmmaker Priyadarshan, who has worked on several films with Akshay Kumar, is also Chairperson of the National Awards Jury, explains in a candid chat why the award was given to Akshay Kumar, not Aamir Khan.
A lot of people are wondering why Akshay Kumar in Rustom and not Aamir Khan in Dangal, for the Best Actor?
Why should we have given the Best Actor award to Aamir Khan when he has made it very clear that he doesn't attend awards functions? If he doesn't want to accept the honour, what is the point in honouring him? Nowadays, we have seen people returning their awards. We didn't want to take that risk.
But Aamir Khan may feel differently about popular awards?
He was given the National award for Taare Zameen Par (2007) but he didn't attend the ceremony. It would be insulting to the government and to the National awards if we honour an actor who doesn't wish to turn up to receive the honour. And we are honouring an actor who is every bit as meritorious.
But wasn't Akshay Kumar far superior in Airlift as compared to Rustom?
The award is for both Airlift and Rustom. The National awards jury felt Akshay Kumar was equally outstanding in the two contrasting roles. For technical reasons, we could only mention one film in the list of winners.
Eyebrows are bound to rise since Akshay Kumar and you have collaborated on many movies in the past.
Should we not have honoured Akshay Kumar because we've worked together? If he's good, he's good, no matter who honours him. For that matter, another dear friend of mine, Mohan Lal, has won the Special Jury Award for three films Pulimurugan, Janatha Garage and Munthirivallikal Thalirkkumbol. He is the only actor apart from Prakash Raj to have won a National award for his performances in films of two different languages. Incidentally, we did not include the fourth outstanding performance by Mohan Lal in Oppam, because I directed that film.
What was your criteria for honouring actors?
That the actors should not be honoured for playing tailor-made roles. An actor from Haryana playing a Haryanvi or an action hero doing exceptional stunts... these were not the factors what we were looking for. We were looking at actors who stretched themselves beyond their comfort zone, like Akshay Kumar in Airlift and Rustom.
What about the Best Actress award? Why not Sonam Kapoor in Neerja?
There, too, the jury selected Surabhi Lakshmi in the Malayalam film Minnaminungu unanimously.
Was this an attempt to balance out the awards, since a North Indian actor won the Best Actor award?
Not at all. Have you seen Minnaminungu? Surabhi plays a widow bringing up a child on her own. Her performance has immense social resonance. It's a class act.
What was the one common thing that you noticed among films this year?
Two things. One, Indian cinema is really growing.We had a jury comprising members from Manipur to Kerala. We looked at some really outstanding films in Marathi, Bengali, Malayalam, and even Manipuri. The other thing that we noticed is that the child actors this year were better than the adult actors. There were so many amazing, outstanding performances by child actors that we couldn't select one. We had to honour three child actors. Even the Best Supporting Actress award has gone to a child actor, Zaira Wasim in Dangal.
You couldn't avoid Dangal, could you?
We weren't trying to.
Follow @htshowbiz for more
Close Story
Personalise your news feed. Follow trending topics