Radhika Apte, Usha Jadhav reveal dark secrets of Bollywood casting couch
Apr 26, 2018 10:13 AM IST
Titled Bollywood's Dark Secret, the documentary will be aired on BBC World News Saturday afternoon.
Veteran Bollywood choreographer Saroj Khan started a fresh controversy when she justified casting couch trading sexual favours for film assignments -- in Bollywood -- earlier this week. She said the industry does not "rape and abandon women but also provides livelihood." Even as social media outraged, the industry itself found the comments either insensitive or believed they were being taken out of context. Now, it has emerged BBC is all set to air a documentary on -- what Khan called -- the age-old issue. Actors Radhika Apte, Usha Jadhav, among others have spoken about their experience in the industry in the documentary, a Mid Day report claimed.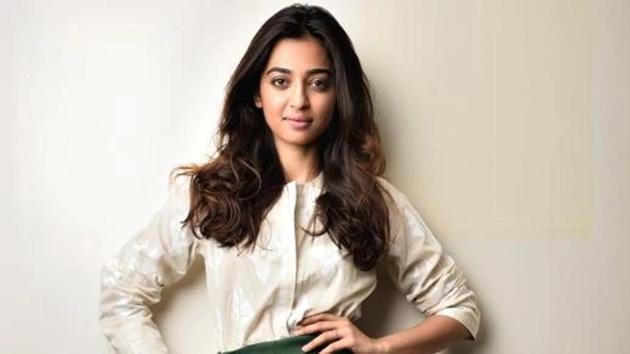 BBC is promoting the documentary, Bollywood's Dark Secret, with this excerpt, "Bollywood unlike Hollywood hasn't had a public Metoo moment. But, as Rajini Vaidyanathan discovers, actors and actresses working in the Indian film industry are not immune to sexual abuse and harassment. "
Surveen Chawla: I was replaced in a film by someone who had better contacts
Speaking to BBC for the documentary, Radhika is quoted as saying in the report, "Some people are regarded as gods. They are so powerful that people just don't think that my voice is going to matter, or people think that if I speak, probably my career is going to get ruined. The way the women, and the men, of course, came together and decided that as a team we are not going to let this happen, I wish that could happen here."
Usha, meanwhile, narrated her personal experience where she was told to sleep with maybe a producer or a director to get work.
The documentary also includes the chilling testimonial of an aspiring actress who said that she was molested by a man who advised her to "happy to have sex as and, when possible, and embrace your sexuality" if she really wants to work in this industry. She went on to say, "He touched me wherever he wanted, he kissed me wherever he wanted and I was shocked."
At Veere Ki Wedding trailer launch, nobody talks of casting couch
While Bollywood has largely been quiet about sexual harassment with only a few actors -- Richa Chadda and Swara Bhasker among the handful -- accepting that they have faced casting couch, even they stopped short of naming anyone. Women have also said that it is always very subtle, which brings us to Khan's statement that it never happens without a woman's consent. In fact, the National Award-winning choreographer put the onus on the woman and said the casting couch was not a new phenomenon. She was responding to a question from a journalist on Telugu actor Sri Reddy stripping in protest against the casting couch culture in the Telugu film industry.
"This has been happening since time immemorial. Somebody or the other tries to get cozy with every girl. Even people in the government do it. Why are you after the film industry? At least the industry provides employment. After all, it isn't as if you are raped and abandoned. (Yeh chala aa raha hai baba aadam ke zamaane se. Har ladki ke upar koi na koi haath saaf karne ki koshish karta hai. Government ke log bhi karte hain. Tum film industry ke peeche kyun pade ho? Woh kam se kam roti toh deti hai. Rape karke chhod toh nahi deti)," Khan is heard as saying in the video. She later apologised for her comments.
While Bollywood was slow to react to Khan's comments, Sri Reddy, whose protest triggered widespread debate on exploitation of women in the entertainment industry, said she had lost "respect" for the choreographer. "Saroj Khan madam, you are an elder, so I should respect you. But I have lost respect for you because what kind of a tradition are you encouraging? Also, being an elder, you have to show the (right) path to actresses. How can you say that we have to be like that. It is giving wrong indication that you have to be a slave to heroes, producers," she told ANI.
Richa Chadda told ANI, "I think people are making mountain of molehill. There's narrative that people in Bollywood are the worst&indulge in malpractices which isn't the case. She meant to say it takes place in all industries, why is Bollywood being singled out?"
Vidhu Chopra laughs, Hirani smiles as Ranbir Kapoor comments on casting couch
Other unnamed actors have also opened up in the BBC documentary that will be aired on Saturday afternoon, April 28. With a runtime of 20 minutes, the documentary will be shown on BBC World News.
Follow @htshowbiz for more