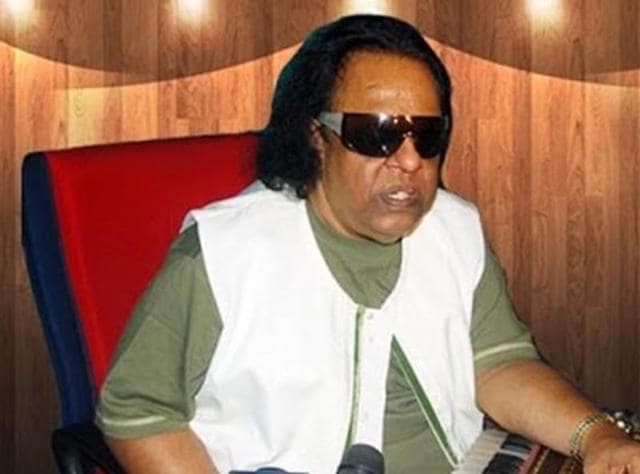 Ravindra Jain: The man who introduced Yesudas to us
Ravindra Jain shot to fame with the music of Chor Machaye Shor (1974). Later, he became a household name with the soundtracks of TV show Ramayan.
UPDATED ON OCT 09, 2015 06:21 PM IST
Ravindra Jain, the visually challenged musician who died in Mumbai on Friday, was one such composer who understood and always upheld the importance of melody in his songs.
Born to a Sanskrit scholar father, Ravindra Jain's family was originally from Aligarh in Uttar Pradesh. The third child among seven brothers and one sister, Jain started singing 'bhajans' at temples from an early age. His parents recognised his talent and sent him to Pt GL Jain and Pt Janardhan Sharma for formal education in music. This turned out to be the calling of his life as music became little Ravindra's life. It was this training that prompted him to begin his career as a composer with the legendary singer Md. Rafi. Unfortunately, this song never released, but it never stopped him from rising above the average.
Watch: Sajna hai mujhe from Saudagar (1973)
Interestingly, Kishore Kumar became his ticket to fame. It was a song called 'Ghungroo ki tarah' from the 1974 film Chor Machaye Shor that brought him in the limelight. From here onwards, he created a string of hit songs that are still a part of Hindi film music fans' playlists. Director Naresh Kumar's Do Jasoos came in the next year and its song 'Purvaiya' made the heads turn for its raga-based music. This all was a part of the evolution of a music composer who put his work at a higher pedestal than any other thing in his life. A popular story about Ravindra Jain describes how he didn't leave the recording studio without finishing a song even when he was given the news of his father's death. The film was Amitabh Bachchan, Nutan-starrer Saudagar (1973). Asha Bhosle's 'Sajna hai mujhe sajna ke liye' was another superhit from the same film.
Watch: Gori tera gaon from Chitchor (1976)
Jain's career advanced when he met musician KJ Yesudas. Jain, 71, was so fond of Yesudas that he once said that he would like to see Yesudas' face if he ever receives vision. The duo produced hit after hit. Be it 'Gori tera gaon bada pyara' (Chitchor, 1976) or 'Teri bholi muskaan' (Babul), Ravindra Jain exploited the entire range of Yesudas' singing. Who would forget songs like 'Goriya re' (Naiyya, 1979) or 'Jab deep jale aana' (Chitchor)? Hemlata was another singer who featured prominently in Ravindra Jain's songs. Together they composed songs such as 'Sunke teri pukar' (Fakira, 1976) and 'Ankhiyon ke jharokhon se' (Ankhiyon Ke Jharokhon Se, 1978) that established Hemlata as a playback singer in Bollywood.
Watch: Ankhiyon ke jharokhon se from Ankhiyon Ke Jharokhon Se (1978)
Jain's best was yet to come. From Nadiya Ke Paar (1982) and Ram Teri Ganga Maili (1985) to Bandhon Baahon Ka (1988) and Henna (1992), his repertoire was always full of amazing songs. Songs that you would play on full volume in front of your family and friends. Probably this was Jain's biggest success as a musician that nobody felt shame on confessing their love for any of his songs. By now, he had become the symbol of cleanliness in Hindi film songs. Remember, this was a time when words like 'Khatiya' and 'Charpayi' were becoming an integral part of Hindi film songs.
Watch: Luv-Kush singing in Ramayana
Meanwhile, he delivered many religious albums that were played constantly by temples across India. Language was no bar for him either as he composed songs in many languages including Malayalam and Bengali. His music for Ramanand Sagar's mega TV serial Ramayana was iconic and epic in every sense. The music for its follow-up Luv Khush was equally good. These were the songs that immediately connected him to the common music lovers of India. In 2014, he came up with a Sampoorna Ramayana album that features voices by several prominent singers.
Winner of Padma Shri, Ravindra Jain will always remain in our memories for his uncompromised music and style.
(Interact with the author at Twitter/ @nawabjha)
Close