Sajid Khan takes moral responsibility after #MeToo allegations, steps down as Housefull 4 director
Updated on Oct 12, 2018 04:13 PM IST
Director Sajid Khan released a statement and has said that he will be stepping down as the director of Housefull 4.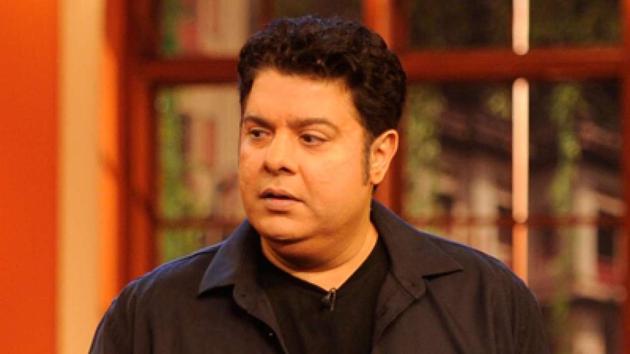 Hindustan Times |
HT Correspondent
Sajid Khan on Friday stepped down as the director of Akshay Kumar film Housefull 4 amid sexual harassment allegations being levelled against him by atleast three women. He shared a statement on Twitter, saying, "I must take moral responsibility of stepping down from my directorial post."
Sajid added, "In the wake of all the allegations against me and the pressure being put on my family, my producer n the stars of my film Houseful4, i must take the moral responsibility of stepping down from my directorial post, till the time i can allay the allegatiosn and prove the truth.. I request my friends in the media to kindly not pass judgement till the truth is out(sic)."
Khan was on Thursday accused of sexual harassment by multiple women including actor Rachel White and assistant director Saloni Chopra. Following this, Kumar cancelled the shoot of the film. His statement read, "I will not work with any proven offenders and all those who have been subjugated to harassment should be heard and given the justice they deserve."
Twinkle Khanna, Akshay's wife and author, also took to Twitter to express that strict stance needs to be taken by Houseful 4 team. She tweeted, "Appalled hearing multiple incidents of harassment and it is truly horrific to hear what these women have been through. Everyone involved in Housefull needs to take a firm stance on this issue. This cannot go on."
Saloni, who was among the first one to accuse the director had shared her story on social media and wrote, "It took me years to get over the trauma he put me through. I was so scared around the people I worked with. And I'm sure he's done this to so many other girls, I just want them to know they're not alone. It's been 7 years, and it's about time I said it out loud."
Rachel also spoke about the trauma in a series of tweets followed by journalist Karishma Upadhyay. These allegations came in the wake of Me Too movement which began with actor Tanushree Dutta's accusation against actor Nana Patekar.
Follow @htshowbiz for more
Personalise your news feed. Follow trending topics