Secret Superstar: Advait Chandan on what inspired him to write the film
Secret Superstar is the story of a young Muslim girl whose conservative father does not want her to pursue a career in music.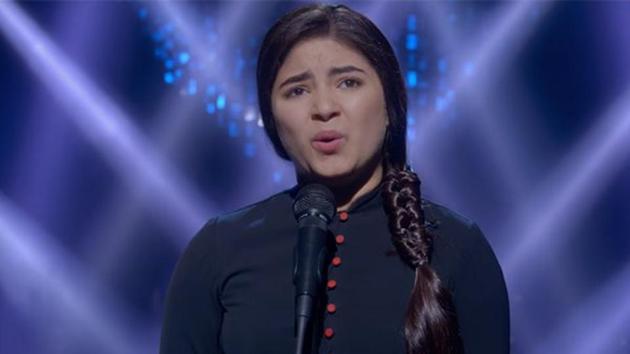 Updated on Sep 21, 2017 06:42 PM IST
Advait Chandan has spent the last seven years managing Aamir Khan. And watching one of Bollywood's biggest stars at such close quarters, he says, gave him an invaluable insight into the art of film-making.
Chandan's directorial debut, Secret Superstar, is the story of a how a young Muslim girl whose conservative father does not want her pursuing a music career finds fame on the internet. The film, which also has Khan playing a rap singer, releases this Diwali. Chandan spoke to Reuters about the film and what he learned from Aamir Khan.
Q: How did you come up with the idea of Secret Superstar?
A: I was writing an urban romcom at one point. I have always been writing, even when there was no producer, even when I was in school. Even today, I have an unfinished version of a Hindi adaptation of Casper in my laptop - nothing that's ever been worth giving to anyone. But when I was working with Aamir Sir on Satyamev Jayate, there was a woman called Shanno in one episode whose daughter told her, "I will work as a maid so that you can go and learn driving and earn a living." Shanno became a driver and that is how she now takes care of her family. That is when I realised that my idea of a hero was really narrow. Shanno's daughter is the real hero here. The definition of a hero for me and what I was writing about, it totally changed at that moment.
Also, I was working on Satyamev Jayate on the research, the prep and all of it. That was all exposure for me. There was another episode where this kid said he watched videos on YouTube and became a golf champion. He's the son of a milkman and he watched golf lessons on YouTube. I feel like the middle class is really getting affected by the internet. I never went to film school, but I can sit here and watch a lesson on Stanley Kubrick's camera movements, for example. The internet is empowering the middle class in a way that really needed to be captured on film. That was the umbrella idea – a mother and daughter in middle-class, small-town India getting empowered by this amazing tool that is giving platform to talent.
Q: But social media fame is also fleeting, isn't it?
A: Sure, but this isn't just really about fame. It's about being allowed to dream. I am not saying I will be a successful film-maker, but my parents allowed me to pursue it. There was no stopping me from wanting it. That, I feel is the zeitgeist for this generation… Today, kids are (sure that) they are going to be film-makers. They are already vloggers and all that. They are going to do what they are going to do.
Q: Isn't that confidence also coming from a place of privilege?
A: It is… it is… and… yeah… I get what you are saying. But it also depends on how they are using that privilege. Look at Ira, for example, Aamir Sir's daughter, or when I hung out with Victor's (Film-maker Vijay Krishna Acharya) daughter, or my cousin Tanya. I feel like they are using this quite responsibly. At least the people I know.
Q: Did you consult Aamir Khan while writing the script?
A: I consulted Kiran (Kiran Rao, Khan's wife and film-maker). AK (Khan) had no idea that I had a script. With writing comes a huge dose of self-doubt. I enjoyed the process, but I didn't know if it was worth anyone else's time. When I pitched it to Kiran, she really tripped hard on it. She validated it for me. She made suggestions and finally told me that I should just go ahead and write a full script.
Q: Was it hard to find time, given that you were also managing Aamir Khan?
A: The good thing about that was that if I got done a little early one day, I knew if I didn't write that day, I would never get the chance again. If you have the whole day to yourself, you think, "Main kabhi bhi likh loonga (I can write any time)". For a long while, I would have no time to myself. Then suddenly, we would be on a flight to New York and I had an 18-hour window in which I could write. That pressure actually makes you write.
Q: What's the one thing you've learned from Aamir Khan about film-making?
A: Something he told me on the morning of my shoot. He said, "Till you get what you want, just stay at it. The minute you get it, don't waste your time. Move on."
Close Story