Success is a dangerous word. It's not to be understood: Alia Bhatt
The Dear Zindagi actor says she is feeling relaxed and is at peace with her career. With Kapoor & Sons, Udta Punjab and Dear Zindagi, Alia Bhatt is sure on cloud nine.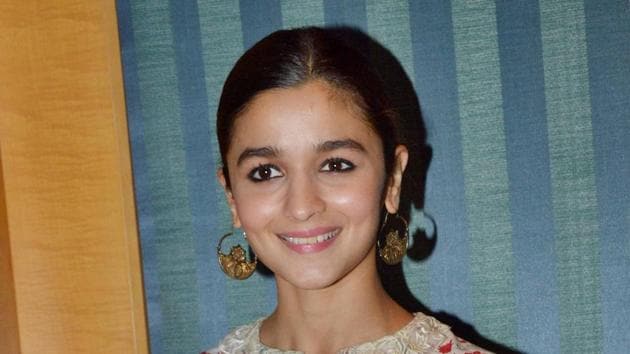 Updated on Feb 10, 2017 08:51 PM IST
Alia Bhatt had a successful 2016 and she couldn't be happier. The Udta Punjab actor admits that "a lot of good things happened" in her career this year because of hits such as Kapoor & Sons, Udta Punjab and Dear Zindagi; she is surely on cloud nine.
Alia says, "This year has been eventful, fruitful and satisfying. I think right now, I'm full of gratitude and joy. I feel a certain sense of… I wouldn't say confidence, but I feel relaxed and at peace with the way things have been. Even if things were not good, like I had Shaandaar (2015; the film flopped), my attitude has become more peaceful and at ease with everything related to my career. I'm really happy."
The 23-year-old actor, who started her career with Student of the Year (2012; SOTY), has come a long way in the past four years. So, does she feel she has got her groove or has become comfortable with her craft? She says, "I don't think I will feel that way.
Comfort with one's craft is what you feel when you are 15-20 years into the business. I still get nervous on the sets. Yet, I will say that I am confident too, as I am a confident person." She is looking forward to the release of Badrinath Ki Dulhania. She reveals it might be her "only release" of 2017, and adds, "I am not sure of the line-up [for the next year] yet. But I am excited about this film. It is a desi love story and I haven't had that in a while."
Alia has had a string of hits in her career - from SOTY, Highway (2014), 2 States (2014), Humpty Sharma Ki Dulhania (2014), to three releases this year. Ask Alia what success means to her, and she says, "Success is a dangerous word. It's not to be understood. It is something that people say and you smile about it. That's the way I feel."
Recently, on Karan Johar's chat show, Parineeti Chopra said she was scared of Katrina Kaif when they got together on the Dream Team tour. Was Alia scared of Katrina as well? "No, not at all. I think Parineeti was new to Katrina, so she might have felt so. I might have felt a bit reserved towards Katrina initially, but once I spent a lot of time with her, we became friends. Parineeti didn't [spend time with her], so maybe she felt that way. Katrina is very sweet. I don't get scared of Katrina. I think she is fabulous," she says.
After doing eight films in four years, receiving numerous awards and a lot of acclaim, can Alia look at her work objectively? The actor says, "I can, but maybe, I don't. I try, but perhaps one can't be objective about his or her own work, as it's difficult. However, I try."
Recently, Alia was part of the Kids' Choice Awards, where she danced alongside children on stage. The actor says she loves singing and dancing. "I love dancing on stage. Also, shooting for songs is my most favourite part about films. I enjoy it a lot, especially if you are dancing to energy-packed numbers," she says.
Although she has been part of many dance numbers such as 'Radha teri chunri', 'Disco deewane' (both from Student of the Year; 2014), 'Saturday Saturday' (Humpty Sharma Ki Dulhania; 2014) and 'Kar Gayi Chull' (Kapoor & Sons), she hasn't done a solo dance number yet. "I haven't done an item number, but there's still a lot of time to do that. It will happen. There are better dancers and better bodies out there," says Alia.
Close Story