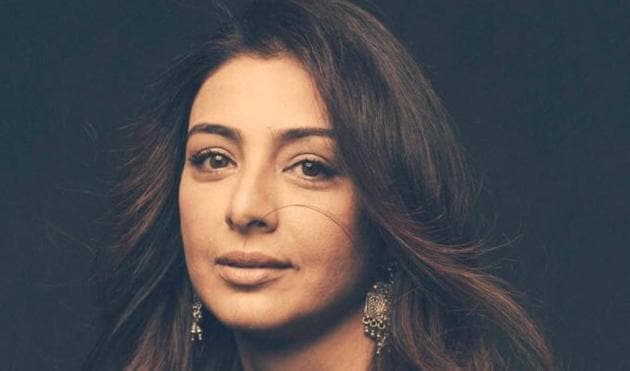 Tabu: I have a life beyond cinema, and it's very important for me to have those frequent breaks
One of Bollywood's most gifted actors, Tabu stars in the new thriller Missing, and was in last year's comedic hit Golmaal Again. She talks about her priorities in life, and breaking the streak of tragic films.
UPDATED ON APR 07, 2018 04:31 PM IST
"I love to sign films for which you can wrap up the shooting as soon as possible. One of the many reasons why I signed Missing was the fact that the shooting was over in 18-20 days. Then you're mentally free," jokes Tabu at the very outset of our conversation. "Is that the Hyderabadi talking to us, or is that just a stereotype (of Hyderabadis being lazy)?" we ask her in jest. "Maybe it's not just a stereotype. I clearly fit into it, so it must be true, na," Tabu quips back. The actor then explains that even though she loves her profession, there are "days" when she feels like exploring life "beyond" films.
"I don't mean to say that in a negative way," adds Tabu. "[Acting] stuck with me, rather than me getting stuck to acting. The thing is that if I don't get frequent breaks from acting, then I start to get a bit restless, because for me, as a person, my life is much more than cinema. I mean, I have a life beyond that, and it's very important for me to have those frequent breaks. There are these phases I have, where I want to not work and do a variety of things."
"That being said," the actor continues, "I'm very happy with what I'm doing. I can safely say that I have worked with some of the biggest filmmakers, with some of the biggest stars in the industry, and I'm really lucky to be able to have done that. There was something of value, something to learn, in this line, and so it became my career path. So I have stuck around all these years, and it's something I am really happy with, and proud of."
Now 46, Tabu has done a variety of characters in her 30-year career. The actor insists that she only wants to be a part of projects that try and "strike a chord" with the masses.
"At the end of the day, [acting] is an audience-friendly profession, so I do care about what people have to say. I remember a few years back, people wanted to see me doing a comedy again. I mean, I remember my mom had started saying 'Kitni tragedies karegi?' They wanted to see me in that Biwi No. 1/ Hera Pheri (1999/2000) kind of role, and then Golmaal Again (2017) came at a very good time for me. I realised that audiences enjoyed some kind of work I did, and then wanted me to do something different, which I hadn't done in a long time," says Tabu, who stars in the recently released thriller, Missing, which sees her reunite with actor Manoj Bajpayee after 18 years. Two movies — Dil Pe Mat Le Yaar and Ghaath — starring Tabu and Manoj had released in 2000. (Just around the time when Missing released, Tabu was in the news for being acquitted in the blackbuck poaching case. Actor Salman Khan has been convicted in the case by a court in Jodhpur, Rajasthan. We reached out to Tabu, but she was not available for a comment on this.)
"From that perspective, it is important to have the audience feedback," says Tabu. "You have to be part of projects that touch a chord with people. Of course, it also depends on what kind of mind frame you are in as an actor, but the right thing to do is to do projects where audiences can relate to the subject and the characters."
Interact with the author on Twitter/@sammysamarth
Close