Tanushree Dutta claims Nana Patekar sexually harassed her, says everyone knew but did nothing
Sep 26, 2018 11:33 AM IST
Actor Tanushree Dutta has claimed Nana Patekar has a history of abusing women. She has also questioned why powerful stars continue working with him, despite the entire industry being aware of his reputation.
A day after revealing that she had been mistreated on the sets of a 2008 film, actor Tanushree Dutta has alleged that Nana Patekar sexually harassed her. Tanushree in an interview said that Nana's reputation of sexual misconduct is well known in the Hindi film industry, but little has been done about it.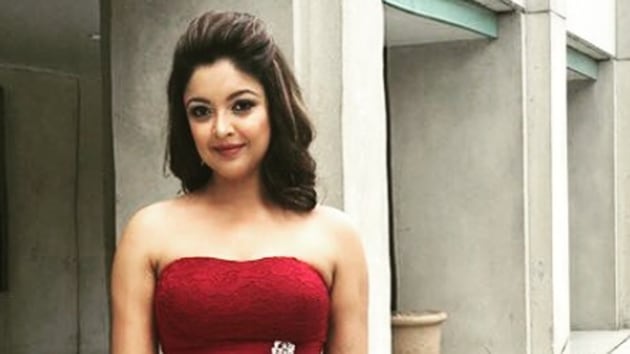 In an interview to News18, Tanushree had said that the Me Too movement will never arrive in India because of the industry's hypocrisy. She said that we can't expect change until what happened to her in 2008 is acknowledged. In an interview to Zoom, Tanushree said, "Everyone knows about Nana Patekar that he has always been disrespectful towards women. People in the industry know about his background... that he has beaten actresses, he has molested them, his behaviour with women has always been crude but no publication has printed anything about it."
Nana, a Padma Shri and National Award winner, did not respond to Hindustan Times' requests for a comment. He most recently appeared in the film Kaala.
She noted that established stars such as Akshay Kumar and Rajinikanth have worked with Nana in the last eight years and that for the culture to change, people in positions of power would have to take the first step. "Akshay Kumar has made few films with Nana Patekar in last eight years and Rajinikanth also recently worked with him (in Kaala)... If such big stars will keep working with these culprits then there's no hope for any movement to happen."
Tanushree had earlier said she was mistreated by an unnamed actor on the sets of Horn OK Please. "I was probably one of the first people in the history of this country in the media field to speak up and stand up. Everybody saw what happened but the memory and the popular perception of it is that Tanushree Dutta spoke up against harassment and then she was no more," she said. Tanushree gave a detailed account of how the male actor had forced himself into a 'solo' dance sequence, touched her inappropriately and even demanded an intimate scene be retroactively added to the film. Tanushree had to eventually drop out of the dance number.
"The entire industry saw what happened but there was not one word of condemnation from anybody. Every single person in this country remembers my incident and this was something on national TV for three days but even today there's a stoic silence on that. So, my question is, 'Who is going to believe these hypocrites?' These are the people who stand up and raise their voice against women empowerment," she had said.
The #MeToo movement began with allegations of sexual harassment and rape against Hollywood mogul Harvey Weinstein and triggered a global movement. It eventually led to structural changes in Hollywood and the launch of the Time's Up campaign. Indian actors such as Radhika Apte, Richa Chadda, Swara Bhasker and Konkona SenSharma have spoken about it, without revealing names.
Follow @htshowbiz for more