Kaabil: To break what you have already done is very important, says Yami Gautam
Actor Yami Gautam says she never got affected with what audiences said about her career graph and choice of roles.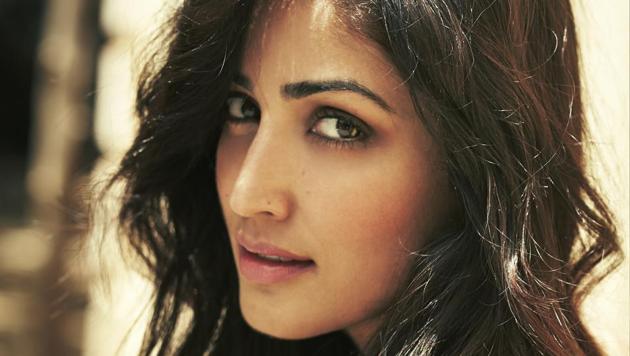 Updated on Jan 27, 2017 01:38 PM IST
Actor Yami Gautam, who made her Bollywood debut with Vicky Donor (2012), might not be an A-lister, but she feels getting good work and keep working hard is what counts.
"In all these years, I've understood one thing that it's only your work that should do all the talking. My mantra is simple — work gets you work and good work gets you good work," says Yami who starred opposite actor Hrithik Roshan in her latest release, Kaabil.
Ask her if there's ever been a point where audiences' comments on her career graph and choices of roles have affected her, the actor says, "It has never affected me in a negative way. I'd rather thank these people because they're investing their time in thinking about me, which is really nice. How many people get to experience that? That's what an actor's life is all about. When has it ever been in a closed box?"
+
Yami, who doesn't have any connections in the film industry, says she never thought herself to be an outsider because she feels that would be unfair on her part. "The moment you think like that, it becomes an excuse for you to put yourself in a different bracket. Why to do that? That's for others to do, if at all they want to do so. I am still here, working here and trying to give voice to my choices with every film that I do," says the actor who earned appreciation for films such as Total Siyappa (2014), Badlapur (2015) and Sanam Re (2016).
While Kaabil is being touted as Yami's biggest project till date, the actor admits that there was a phase when her films weren't doing well at the box office. "During that time, I realised that the day you happily embrace your present and not just accept it, magic happens. And for me, it was signing Kaabil."
So is Yami banking upon her latest release to set a new benchmark for herself in the industry? "I feel nothing can push you till the time you want to get pushed. Understanding the importance of evolving is very important. Reinventing is very important. To break what you have already done is very important. That growth should never stop."
Follow @htshowbiz for more
Close Story