Absence of mother from Sanju makes Trishala Dutt unhappy, say reports
There are reports that Trishala Dutt is unhappy with father Sanjay Dutt's biopic, Sanju. The bone of contention, according to reports, is how the film has left out Richa Sharma and her from the narrative.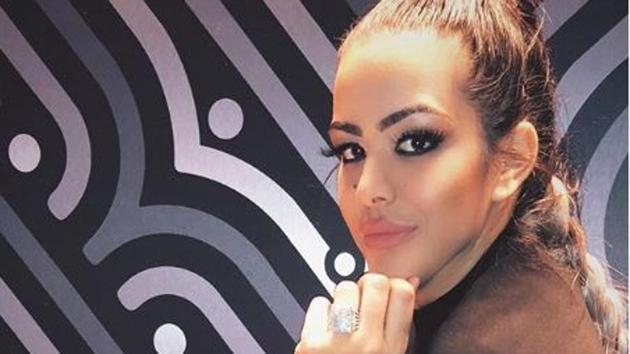 Updated on Jul 05, 2018 06:24 PM IST
Sanju, director Rajkumar Hirani's biopic on controversial Bollywood star Sanjay Dutt, has a distinct tone. The film hasn't touched many important parts of Sanjay's life. Though the film is minting money at the box office, many critics have pointed the flaws in the film.
One such glaring flaw is the absence of Sanjay's previous wives, Richa Sharma and Riya Pillai, from the film. Apparently, this hasn't gone down well with some of Sanjay's family members.
When Sanju released last week, while many Bollywood stars wholeheartedly backed Rajkumar Hirani's film, Dutt's daughter Trishala Dutt's silence on social media was noticed. According to a DNA report, Trishala who is otherwise very vocal about her affection for her dad, hasn't said a word about Sajnu on any of her social media platforms.
Conjecture is she could be upset at the manner in which the biopic has eclipsed several chapters in Sanjay's life, which includes his two previous marriages, first to Richa Sharma and later Rhea Pillai. Trishala, who is Sanjay's daughter from Richa, may have taken offence to the fact the Sanju does not acknowledge either her late mother or her. Making matter worse is the fact that though Manyataa, played by Dia Mirza, appears in a small part, she is consistently present through the narrative.
+ + + + + +
It is worth taking note that while Trishala was a part of publicity campaign for Sanjay's comeback film, Bhoomi, she has been absent from any of the promotional activities of Sanju.
The Rajkumar Hirani has come up for major criticism for whitewashing the controversial aspects of Sanjay's life. The fact that many people who played an important role through much of his ordeal and brush with law, have been reduced to cardboard cutouts in Sanju or have been left out totally. These include his two former wives and his sisters. The only people who find mention are Sanjay's parents, Sunil Dutt and Nargis, and his third wife Manyataa.
Follow @htshowbiz for more
Close Story