8 great writers you can read only in translation
Updated on Sep 30, 2016 07:17 PM IST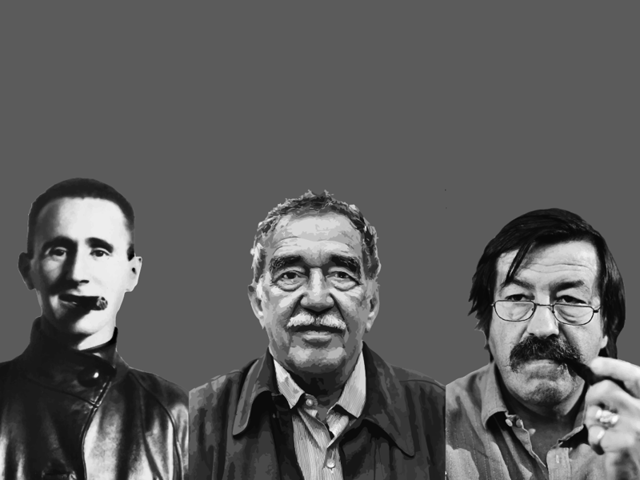 Hindustan Times |
HT Correspondent
On the little-known International Translation Day, we bring you a list of some of the world's best-known writers who didn't write in English. Just so you know what you might have missed out on...
Miguel De Cervantes
The 17th century Spanish author wrote several novels and short stories, but he has been immortalised for his tale following the travels of a dotty, aging knight - The Ingenious Gentleman Don Quixote of La Mancha. The novel is both comical and forlorn, and its hero so idealistic that his character inspired a synonym for idealism - "quixotic."
Published in two parts over a decade (1605-1615), the book is often described as the first modern novel for its use of different versions of Spanish, preference for prose over poetry and attention to ordinary life.
Gustave Flaubert
The Frenchman is perhaps best known for his debut novel, Madame Bovary, which tells the story of Emma Bovary, the bored, adulterous wife of a doctor in rural France. The novel was written painstakingly - according to his translator, Lydia Davis, he wrote as little as one page a week. For that reason, evident in its vivid details, it's credited with being one of the first examples of literary realism, a movement in which writers tried to show, not tell, the mundaneness of life.
Leo Tolstoy
Born Count Lev Nikolayevich Tolstoy, the aristocrat-turned-anarchist is widely regarded as one of the world's greatest writers. His novels are sweeping: the brilliant and tragic Anna Karenina is a nearly 900-page long story of an unhappily married woman in 19th century Russia; War and Peace is complex in its use of different narrative voices and stunningly ambitious in its scope and scale.
He later rejected Anna Karenina (he referred to it as "an abomination that no longer exists for me") but his later works (eg, The Death of Ivan Ilyich) are are just as celebrated.
Italo Calvino
One of the most translated Italian writers, Calvino is famous for his range. He compiled Italian Folktales, an anthology of folklore drawn from various Italian dialects; he wrote novels, novellas, short stories and essays. His repertoire stretches from Invisible Cities, an inventive mix of fantasy and history in which traveller Marco Polo is in conversation with
Mongol ruler Kublai Khan, to Cosmicomics, a collection of science-fiction short stories.
Bertolt Brecht
The German poet and playwright is widely translated, but is considered inaccessible because of his emphasis on politics and his complex theories about theatre. Yet his plays (many of which he wrote with Margarete Steffin) have endured - notably the anti-war political drama Mother Courage, which has been called one of the greatest 20th century plays.
Gunter Grass
His first novel, The Tin Drum, a magic realist work narrated by a mentally ill patient, is the most celebrated. Published in 1959, it's seen as crucial in the development of magic realism as a writing style. It was the first in a series of books for which he won the Nobel Prize in 1992 - works the Nobel committee called "frolicsome black fables" that "portray the forgotten face of history."His 2006 memoir which detailed his service with the Nazi secret police as a teenager was scarring. Yet the account itself has been praised for its adept use of memory in writing literature.
Gabriel Garcia Marquez
Magic is perhaps the most commonly used word to describe Marquez's writing. When he died in 2014, obituaries called him a "conjurer of literary magic," a "magician," who was capable of producing "magical logic." He was also one of those rare, great authors whose translated works were praised by critics and loved by mass readers - the fantastical One Hundred Years of Solitude, the thrilling Chronicle of a Death Foretold and the poignant Love in the Time of Cholera.
Naguib Mahfouz
He was a prolific writer - 35 novels, nearly as many films scripts and several collections of short stories and essays. The centerpiece of his literary career could well be the formidable Cairo Trilogy, three books that chronicle three generations of an Egyptian family ruled by a patriarch. The Nobel prize in 1988 made him one of the first Arabic novelists to gain international recognition and to be translated so widely.