Celebrate Enid Blyton's birthday by reading her best books of all time
On her birth anniversary, we take you down a nostalgic trip and revisit some of your favourite childhood books.
books
Updated: Aug 10, 2016 18:19 IST
Ginger-ale, ham sandwiches, meat pies, pop biscuits and google buns. If Enid Blyton came to your mind on reading this, then you would've spent your childhood reading Famous Fives, The Faraway Tree, The Wishing Chair, and so many more.
Evidently, there is hardly anyone who hasn't read Blyton. On her birth anniversary, we share some lesser-known facts about the author, and a reading list.
Read: 4 reasons for you to pick up George Orwell's 1984 again
•She produced as many as 50 books in some years, besides writing for various magazines.
•She was at the centre of controversy because of the volume of work she produced and the speed at which she produced it. Many doubted that Blyton had an army of ghostwriters working for her because it was incredulous that someone was capable of that output at that speed. She denied the charge.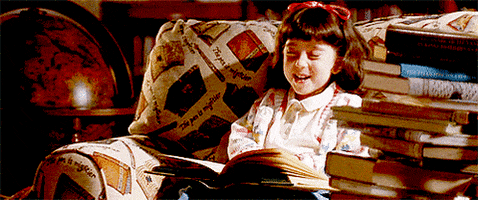 •Around 1950s, some schools and libraries banned her work as they found her work unchallenging; and some of the themes elitist, sexist, racist. For instance, many perceive the depictions of boys and girls as sexist. Take for example, The Famous Five series where female characters are either patronized, talked down to, or made to act like boys.
•BBC refused to broadcast her work from 1930s to 1950s, as her work allegedly lacked merit.
Still, she has remained a favourite best-seller, and there's hardly anyone who hasn't grown up on a healthy diet of Blyton books. Come take the lane down nostalgia, with us:
Noddy: This fictional character from Toytown was carved by a woodcarver, who also carved a wooden lion that scared Noddy, leading to the latter running away and live in his famous one-room house. Noddy books were published between 1949 and 1963. There was also a TV series based on the cute character.
Enid Blyton's Famous Five series is extremely popular among young readers.
Famous Five: A group of kids and their dog discovering exciting shipwrecks, or finding adventures on an island, are the stuff kids' dreams are made of. The portrayal of the characters have often been called sexist, though.
Secret Seven: The Secret Seven society is a group of kid detectives who juggle day-school with mysteries, which sometimes involve mysterious railways, or abandoned houses.
Read: Pottermania all over ahead of Harry Potter and the Cursed Child release
Amelia Jane: The first book in this fictional character series came out in 1939. In an interview, Blyton's eldest daughter Gillian Baverstock said that the title character, a naughty hand-made doll, was based on a doll owned by Gillian.
Enid Blyton is one of the most prolific writers of the English language.
Wishing Chair: This magical chair which grew wings and could fly, won the hearts of many. The first book in the series was called Blyton's first full-length book. The adventure of the Wishing Chair, The Wishing Chair again and More Wishing-Chair Stories (collection of short stories) constitute the Wishing chair series.
Enid Blyton's The Adventures of the Wishing-Chair took many children on a flight of facy to great adventures.
Follow @htlifeandstyle for more.
First Published: Aug 10, 2016 18:18 IST