Rujuta Diwekar's new book on pregnancy has everything moms-to-be need to know
Jun 29, 2017 11:29 AM IST
Health expert Rujuta Diwekar's latest book, Pregnancy Notes: Before, During and After gives you guidelines on various stages of pregnancy.
Pregnant women are never too short on dos and don'ts which can leave you perplexed during this important phase of her life. Health expert Rujuta Diwekar's latest book offers tips for all those who are either planning to have a child, are pregnant or are nursing moms. Titled Pregnancy Notes: Before, During and After, the book takes readers through the journey with tips starting from before pregnancy till the baby is delivered.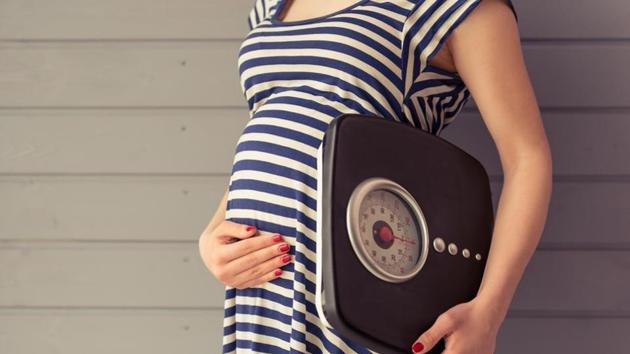 The book opens with a personal note by Bollywood actress Kareena Kapoor Khan, who shares her experience of motherhood — from her pregnancy till the birth of her son Taimur. Kapoor prodded Diwekar to write a book on pregnancy and how to stay healthy before, during and after. "Pregnancy and motherhood are fun if you are ready to enjoy every change in the body, every milestone with your baby," Kapoor writes in the book. "Pregnancy is a psychological milestone, don't confuse it with a sickness...emotionally also, it's the most vulnerable stage a woman can go through," she added.
For a better understanding of pregnancy, Diwekar has sketched out a complete schedule from first to third trimester which includes eating habits to exercises required. "Pregnancy is a time when a woman is at her most vulnerable phase and this exposes her to many half-baked truths," she pens.
The book also elaborates on each stage which includes notes on food, exercise and recovery. Also included are heritage recipes from across the country. During pregnancy, a lot of questions usually float in a woman's mind, like whether to go for a bumpy auto-ride, how much protein and vitamin supplement to take, how to avoid morning sickness and many more.
Diwekar's book answers all sorts of questions. She cites tennis ace Serena Williams' example when breaking myths on physical activity during pregnancy. Williams won the Australian Open Grand Slam during her first trimester. Kapoor, too, suggested that if the body remained healthy during pregnancy, there was no question of quitting one's job, rather one could travel or even walk the ramp.
However, the book doesn't just suggest how to have a healthy nine months but also says how to shed those extra pounds post delivery. The book is a good read for cosmopolitan women where all the basic information about pregnancy has been summed up with quick, easy-to-follow notes.
Follow @htlifeandstyle for more