What makes F Scott Fitzgerald's The Great Gatsby a timeless classic
Here are five reasons supplemented by quotes from The Great Gatsby that best explain Fitzgerald's magnum opus and why it is a timeless classic, drawing legions of readers through ages.
books
Updated: Oct 03, 2016 15:13 IST
There would have been an elaborate party in some part of the world today, probably in Hollywood, to celebrate F Scott Fitzgerald's 120th birthday, had he been alive. It is not very difficult to picture it, the gathering — free flowing alcohol, luminaries from the world of fiction and films, animated conversations, and Fitzgerald's beautiful wife, Zelda, by his arm.
If you're thinking that you have read about or seen such a party somewhere, maybe in a movie or a book on which it was based, you're right. It's quite like the iconic scene in which Jay Gatsby is introduced in the story that established Fitzgerald as one of the most important voices of the Jazz Age. So closely did Fitzgerald's art imitate his life.
Though he authored four novels and innumerable short stories in his lifetime, Fitzgerald is best known for writing The Great Gatsby (1925), a dispassionate account reflecting the decadence and corruption that engulfed America in the 1920s, before the Great Depression.
Through his protagonist Jay Gatsby, Fitzgerald finally found his hero and wrote for the world a tragedy that it has scarcely forgotten even after over 90 years.
Scott and Zelda were married on April 3, 1920. (Facebook/F. Scott Fitzgerald)
The novel was not an instant bestseller. In fact, it sold poorly, so much so that Fitzgerald died in 1940 thinking of himself as a failure, having produced no work of any substantial worth. It was only during World War II and in the years immediately following it that Gatsby's story became a hit with the readers, inspiring several editions and film and stage adaptations.
Despite being a commentary on a different age and people, Gatsby's story is as relevant today as it was when it was written. Because it explores universal themes — human follies, the hopelessness of societal constructs and man's struggle with time and fate. Under Fitzgerald's expert hand and observation, The Great Gatsby is replete with little nuggets of wisdom.
Here are five reasons supplemented by quotes from Gatsby's story that best explain Fitzgerald's magnum opus and why it is a timeless classic, drawing legions of readers through ages.
American Dream gone wrong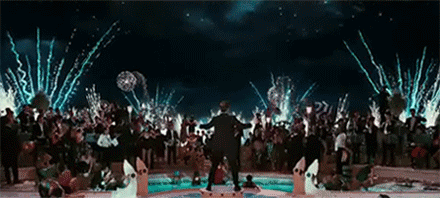 The Great Gatsby is a fantastic probe into the empty heart of the American Dream.
"In his blue gardens men and girls came and went like moths among the whisperings and the champagne and the stars."
Nick Carraway, the narrator, and one of the leading characters of the story, says this describing The Roaring Twenties, a time of excess and of moral and material degeneration. A time that led to a complete financial and social breakdown that finally culminated with the Great Depression. The Great Gatsby is a stinging critique of how the American dream can go wrong and what happens when it does.
Wanting to relive the past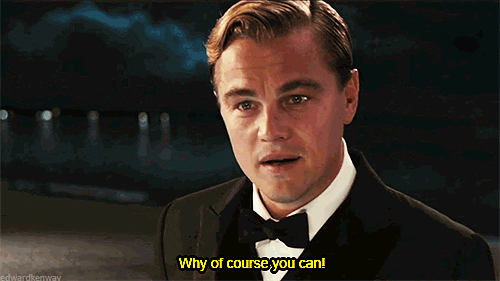 "Can't repeat the past?…Why of course you can!"
This quote describes all of Jay Gatsby's enigma, his mad passion and ambition. At the heart of one of the greatest books of the 20th century is a man who is neither the first nor the last to harbour a simple dream — wanting to relive the past and bring back lost time.
Hypocrisy of the elite
The last Great Gatsby film released in 2013, starring Leonardo Dicaprio and Carey Mulligan in lead roles.
By juxtaposing the sensibilities of the elite and the working class, Fitzgerald offers a stark contrast of how the selfishness, snobbery and indifference of one section controls not just the lives but also the deaths of the other.
"They were careless people, Tom and Daisy – they smashed up things and creatures and then retreated back into their money or their vast carelessness, or whatever it was that kept them together and let other people clean up the mess they had made."
Position of women
Daisy, the female protagonist of the novel, while describing her expectations from her infant daughter, says, "I hope she'll be a fool — that's the best thing a girl can be in this world, a beautiful little fool."
In saying so Daisy speaks volumes about the women of her time, their position, relevance, helplessness and meek acceptance.
The forever elusive dream
Scott and Zelda, with their daughter Scottie in Paris in 1925. (Facebook/F. Scott Fitzgerald)
The following excerpt from the book best describes how certain dreams are unachievable, no matter how hard we try to get to them.
"Gatsby believed in the green light, the orgastic future that year by year recedes before us. It eluded us then, but that's no matter — tomorrow we will run faster, stretch out our arms farther."
The author tweets @sneha_bengani
First Published: Sep 24, 2016 14:44 IST