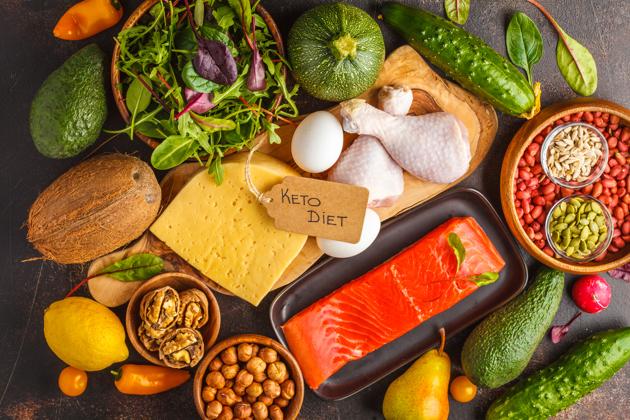 All about the keto diet: Three reasons you should try it
A nutritionist makes a case for the famous diet that everyone wants to try
Hindustan Times | By Ishi Khosla
UPDATED ON MAY 04, 2019 11:33 PM IST
The global crisis of obesity is growing and it's not surprising that the number of diets for weight loss are only proliferating. One of the most popular ones is the ketogenic or keto diet.
Based on a strict control of carbohydrates (less than 50g per day), high on fat and adequate protein, the ketogenic diet helps to maintain stable blood sugar levels, which help the body break down fat.
But remember, a Mediterranean type of diet works better in the long run.
Opt for keto diet if you are unable to lose weight with the traditional diet protocols. For instance, the keto diet corrects insulin resistance that leads to metabolic syndrome, which is a cluster of factors including insulin resistance, high blood pressure, cholesterol and abdominal fat.
It helps people with food sensitivities like wheat and gluten as well as those suffering from autoimmune problems like thyroid disorders.
This diet helps people whose body fat percentage is very high as it helps lower body fats and thereby improves body composition.
Do remember
Keto works best for those with a family history of morbid obesity and diabetes, but should not be undertaken by those with serious medical conditions like heart or kidney disease.­
Ishi Khosla is a clinical nutritionist and founder of Whole Foods India
Also read: All about the keto diet: Three reasons you should avoid it
Follow @HTBrunch on Twitter
From HT Brunch, May 5, 2019
Connect with us on facebook.com/hindustantimesbrunch
Close