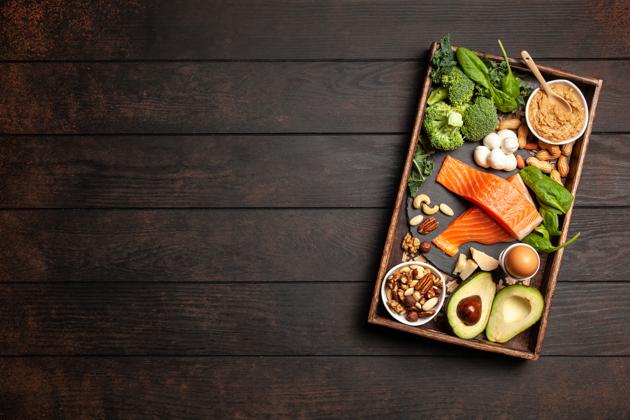 All about the keto diet: Three reasons you should avoid it
A nutritionist explains why you should avoid the diet everyone's talking about.
Hindustan Times | By Kavita Devgan
UPDATED ON MAY 05, 2019 01:19 PM IST
1. Keto is hard (60 to 75 per cent fat, 15 to 30 per cent protein, and five to 10 per cent carbs – a ratio most people, don't get right). If you are not finding it tough, you're probably not doing it right!
2. The risk of ingesting an enormous amount of fat is huge (bad news for your health). Plus such low-carb diets come at an incredibly steep price – temporary weight loss in exchange for a lowered lifespan.
3. This is clearly an "unbalanced" diet. There's almost no fruit allowed, unless one ensures eating a ton of leafy green vegetables, the fibre intake gets dangerously low, and this could lead to severe deficiencies of some essential nutrients.
Instead, try these three things:
1. Focus on food groups like protein, carbs and fats and start eating real foods; your calorie intake (and weight) will take care of itself.
2. Follow the 'eat all foods' plan. Just eat more of the good and less of the bad.
3. Focus on 'Habit Change'. Identify one or two wrong habits every week and work on modifying them.
Kavita Devgan is a Delhi-based, Nutritionist, Weight Management Consultant and author of Ultimate Grandmother Hacks and Don't Diet! 50 Habits of thin people
Also read: All about the keto diet: Three reasons you should try it
Follow @HTBrunch on Twitter
From HT Brunch, May 5, 2019
Connect with us on facebook.com/hindustantimesbrunch
Topics
Close