Comedian Papa CJ on all things funny
Comedian Papa CJ talks about Tinder, a celebrity he'd love to roast, and the things that tickles his funny bone.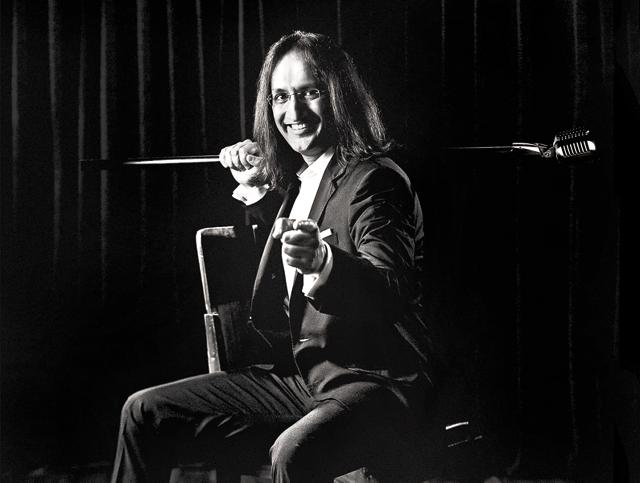 Updated on May 28, 2016 09:04 PM IST
Comedian Papa CJ talks about Tinder, a celebrity he'd love to roast, and the things that tickles his funny bone.
Birthday: International Women's Day
Place of birth: Hospital
Hometown: Wherever my family is
College: MBA from the University of Oxford
First break: Losing my virginity at 18
High point of your life: Every single time I'm on stage
Low point of your life: Alarms and morning flights
Currently I am… Super excited about performing my internationally acclaimed show, Naked, at the NCPA in Mumbai on June 5
*
What exotic pet would you like to keep in your house?
I once had an African grey parrot who'd say, "I love you, Papa"!
The one joke you are sick of hearing.
Every single one that is censored for TV and that loses its bite.
Your dream cast for a comic film would include...
Will Ferrell, Robin Williams, Sacha Baron Cohen, John Cleese and Zach Galifianakis.
Do you think Indians are incapable of taking a joke?
Indians are perfectly capable of taking a joke. If they weren't I wouldn't be invited to do this interview.
What'd you rather have: Salman Khan's body or Jerry Seinfeld's sense of humour?
Neither. Chris Rock's sense of humour and George Carlin's brain.
If you were on Tinder...
What do you mean 'if'?
Your strategy when a joke falls flat while doing stand-up.
Address the fact that it bombed, reassure the audience that I'm a pro, and then charismatically move on.
Something that distresses you.
Bad drivers with little regard for human life.
An Indian celebrity you'd love to roast.
Nobody. I'll pick on people if they come to my show and have no problem teasing and embarrassing them, but I'm careful never to be hurtful. I'm not a fan of roasts.
What tickles your funny bone?
Seeing comedians bomb on stage [evil laughter]!
Who do you think is funnier on TV: Arnab Goswami or Kapil Sharma?
Watching guests on Arnab Goswami's show getting frustrated while trying to get a word in can be quite entertaining.
One thing that you'd like to change about yourself.
My laziness.
If you had to swap lives with a Khan, which one would you choose and why?
Irrfan Khan, because he comes across as talented, humble and happy
A stand-up comic you admire.
Russell Peters. Russell is one of the most large-hearted people I know.
Your dream destination would be...
On stage behind the microphone at the Madison Square Garden, New York.
Five musts in your wardrobe.
A sharp suit. Well-polished shoes. A crisply ironed shirt. Nice cufflinks. And the attitude to wear them all well.
Your idea of a great weekend.
A good gig on Saturday evening. Great sex on Saturday night. Golf in pleasant weather on Sunday morning. Home-cooked lunch followed by a nap on Sunday afternoon. And an enjoyable film on Sunday night.
Three grooming products that you absolutely swear by.
Brut deodorant. Pears soap. And the yellow nail cutter lying on my bathroom shelf.
One week of your life you wish that didn't happen.
I look forward, not backwards. I believe every experience shapes who you are and you need to play the cards you've been dealt.
Something nobody knows about you.
Most people don't know my actual name.
The last line of your autobiography would read…
'Don't let the world change your attitude. Let your attitude change the world.'
*
My favourites:
A film you've watched more than five times: Scent of a Woman (1992); Love Actually (2003)
A Movie that was part of your childhood: Sholay (1975)
Your first movie on the big screen: Hum (1991)
The Most paisa vasool film: 3 Idiots (2009)
*
From HT Brunch, May 29, 2016
Follow us on twitter.com/HTBrunch
Connect with us on facebook.com/hindustantimesbrunch
Close Story
Personalise your news feed. Follow trending topics