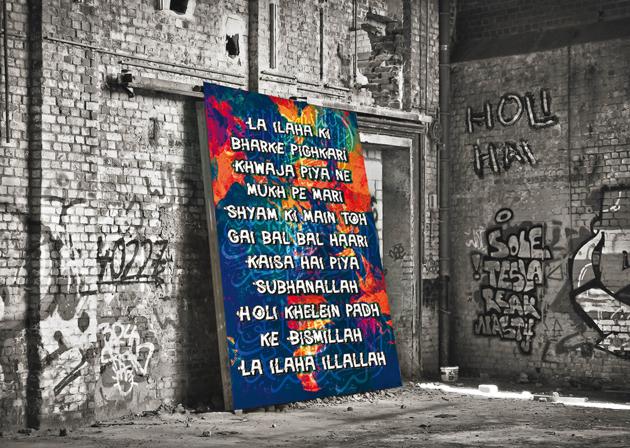 Holi thoughts: How I went from hating Holi to loving it...
It's both useful and fun to reinterpret festivals and traditions
Hindustan Times | By Rehana Munir
UPDATED ON FEB 24, 2018 09:44 PM IST
I'd always looked upon Holi with fear and suspicion. All I could see in the lead-up to the festival was rowdy children chucking water balloons on unsuspecting pedestrians. And the day itself was spoilt by street hooligans and noisy neighbourhood parties. Then there were the stories of bhang-fuelled and tradition-approved excesses, with women invariably at the receiving end. Everything smacked of mass hysteria sanctioned by religion.
And then I grew up. One of the things I love about adulthood is that it allows you to rethink systems and ideas that you blindly received, or unthinkingly developed, growing up. I'm now free to explore the world using whichever lens I choose, or invent. In the case of Holi, it's a colourful and musical one.
Kaleidoscope of creeds
The cultural significances of Holi are many, and not the point of this piece. We all know its associations with spring; of the burning of Holika; of Krishna and Radha's love set in Vrindavan. Like most Indian festivals, it is also about good triumphing over evil. About hope and renewal. But what I'm interested in is its distinct flavour.
A few years ago, we started a new tradition in our family. My Muslim-born sisters and I, far from religion yet always close to culture, adopted Holi. Now ours is a set that I like to think of as a good prototype of the modern Indian family, creed-wise. It consists of Kashmiri Pandits and Mangalorean Christians. North Indian Muslims and Gujarati Jains. Maharasthrian Ambedkarites and atheists of varied extraction. We each profess our own brand of faith or faithlessness, with sprinklings of culture and rituals as it pleases us. This cherry-picking might seem convenient to purists and fellow rationalists. All I can say is – it is how it is. People are who they are. And I find if a ritual is not regressive in its essence, then perhaps reshaping, reinterpreting or recycling it is a far better practice than rejecting it outright.
Rang barse
And this is how we interpret Holi. It begins with a morning drive to the twin Punjabi establishments in the neighbourhood, where we stock up on snacks, sweets and bhang. Fresh flowers and organic colours are bought. Once at my younger sister and her husband's home, a thali is bedecked with colours, mithai and a diya. Music is played. It could be Shobha Gurtu's thumris or Nusrat Fateh Ali Khan's qawwalis, Kishore's love songs or Rafi's laments – the mood is that of undivided India, in every sense. We chug bhang. Smear colour gingerly on each other's faces. Eat alu puri and chhole, dahi vadas and jalebis. And laugh a lot.
We're not recreating a childhood memory here. We are, in fact, reliving a collective past. Of a country where syncretism – the mixing of religions and cultures – has moved from being an ordinary reality to a lofty goal. In this era of love jihad and Ghar Wapasi, not once does anyone in our Holi collective feel like we're appropriating another's customs, or betraying our own.
Twice as holy
A few years ago, I discovered a news article that shared this inscription on the walls of the shrine of the 17th century Sufi saint, Abdul Samad Rehmatullah in Bhadra, Ahmedabad.
La ilaha ki bharke pichkari
Khwaja piya ne mukh pe mari
Shyam ki main toh gai bal bal haari
Kaisa hai piya, Subhanallah
Holi khelein padh ke Bismillah
La ilaha illallah
The remarkable lines fuse Hindu and Muslim ideas of the divine, and devotion with playfulness. They are a timely reminder of our Ganga-Jamuni tehzeeb. Of the use of myths and rituals to propound the message of love and humanity. Of the historical legacy of cultural assimilation, rather than division. You don't need to be a believer to exult in these thoughts. Happy Holi, everybody!
From HT Brunch, February 25, 2018
Follow us on twitter.com/HTBrunch
Connect with us on facebook.com/hindustantimesbrunch
Close