"I suffered from a case of post-weaning depression," designer Nainika Karan talks about her post-pregnancy woes
Hindustan Times |
Nainika Karan
Jun 29, 2018 11:24 PM IST
#99ShadesOfGrey The designer thinks that the starting point to deal with depression is to have proper knowledge about the various kinds
After I stopped breast feeding my second child, I suffered from a mild case of something called 'post weaning depression' (PWD), which I never went through after I stopped feeding my first child. Everyone now knows about post-natal depression but post-weaning depression isn't something I had ever heard about. I am sure it is the same with most people.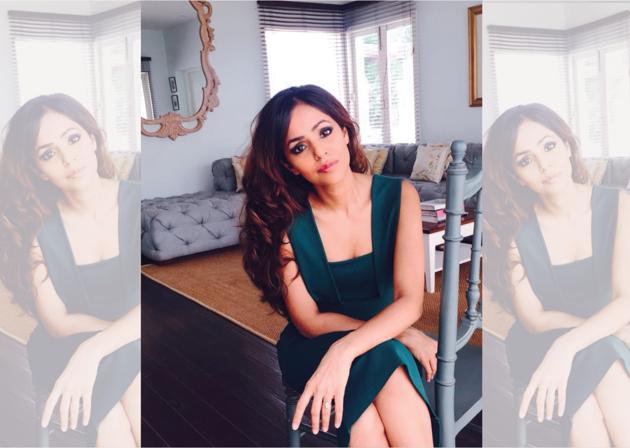 Since the awareness was not there, I couldn't figure out what was wrong with me. It was a very difficult transitional stage. Hormonal fluxes can be debilitating and I was lucky that soon enough I realised what it was and within a few weeks it was gone.
I spoke to people instead of keeping my feelings bottled up and eventually the conversations led me to realise that what I was feeling was very normal and that loads of women have gone through this. That's what helped me the most. To know that I wasn't alone.
For the first time in my life I could empathise with people who have gone through similar things. I started meditating, did yoga and pranayam every day and focused on the positive things. Even though the depression/ anxiety, however mild, went away soon enough, I am thankful for the positive changes I made in my lifestyle because they have stayed with me and taught me a lot.
Pregnancies, breast feeding and being a new mum however joyous, comes with its challenges and women need a good support structure around them during these phases. They need to be treated with respect, love and sensitivity. We need more awareness on issue like PWD that effects so many new moms across the globe.
(As told to Veenu Singh)
From HT Brunch, June 30, 2018
Follow us on twitter.com/HTBrunch
Connect with us on facebook.com/hindustantimesbrunch