Meet the celebrity stylists who make or break the actors you love
Updated on Apr 11, 2015 04:56 PM IST
Celebrity stylists make their clients look stunning – and make or break the designers you love. Meet the power brokers of Indian fashion.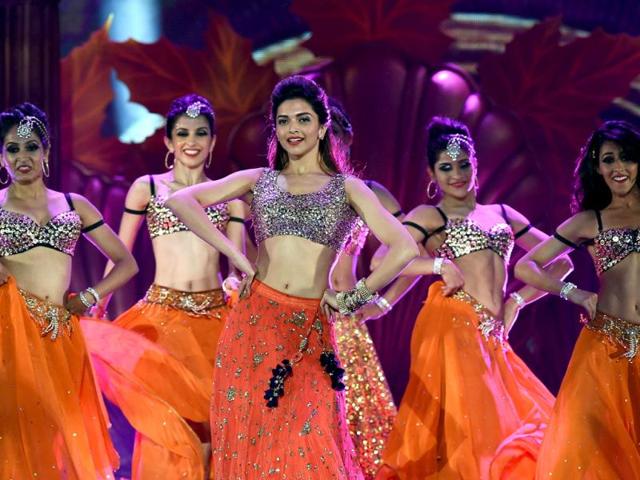 Hindustan Times |
Sujata Assomull Sippy
There is a big reason why celebrity stylists are often invited by designers to preview their collections before they hit the ramp. They are, of course, responsible for the way people like Deepika Padukone, Ranveer Singh, Priyanka Chopra and Amitabh Bachchan look, and if the designer who invites these stylists are lucky, they may just spot a piece or two that suit their celebrity clients.

This means celebrity stylists are responsible for two things. One: The way you dress. Because if you are a fan of one of the celebrities they style, you want to look like that celeb. And to look like that celeb, you will dress like that celeb. And two: The popularity of a designer. Because when you dress like the celeb, even if you aren't actually buying your clothes from the celeb's designer but contributing to the economy via a page torn from a magazine and your neighbourhood darzi, you crave the work of that designer.

This makes celebrity stylists very powerful in the mysterious world of high fashion. They are some of the few people who can make or break a designer or brand simply by doing their job. It wouldn't be wrong to call them fashion's new power brokers.

As designer Gaurav Gupta says, "India is all about the celebrity. If a film star wears your outfit, it goes viral and you become a household name instantly. Fashion magazines don't have that kind of power. It is the celebrity stylist who has the influence to make this happen."
Style divas
What are celeb stylists, then? Pankaj Ahuja of designer duo Pankaj-Nidhi sees them this way: "Stylists are the fashion brokers facilitating the need for celebs to dress well and giving designers a chance to dress their favourite actors." Once, designers looking to hit the big time sent samples of their work to fashion journalists. Now, they send them to stylists.

Celebrity stylists have been around for years – but until quite recently, that was mainly abroad. Hollywood actress Audrey Hepburn had designer Hubert de Givenchy to give her fashion advice, while Princess Diana's personal stylist was former British Vogue deputy editor Anna Harvey.

In India, Anaita Shroff Adjania set the celeb styling trend two decades ago. Working as fashion editor at ELLE and L'Officiel, styling movies alongside, and then becoming Vogue India's first fashion director, Anaita has had long experience in working with people to help them look great.

"I styled celebrities for magazines and then they began asking me to style them outside magazines," she says. Her company, Style Cell, has Bollywood A-listers such as Deepika Padukone and Kangana Ranaut as clients and her fees are non-negotiable, with charges going up to Rs 1 lakh for an important red carpet appearance.

That's because good celebrity stylists – the ones who ensure their clients always, always look stunning – don't come cheap. Their clients can't afford to pay for anything less than the best: they know they are constantly under the paparazzi eye.

"The dynamics have changed today, maybe because of blogs like highheelconfidential.com (which deconstructs a celeb's personal style daily). Today, the celebrity stylist has become the real catalyst to make a trend go viral," says Nitasha Gaurav, former fashion editor of Femina, and stylist to Ranveer Singh, Arjun Rampal and Amitabh Bachchan.

"Also, look at how the film industry has changed. Film promotions have become extravaganzas; there is the airport look, the music launch look, the television interview look. It isn't just about a red carpet look anymore," Nitasha says.

Stars even have to think about what to wear to the dentist's, says Anaita, because they never know when and where they will be photographed. "Styling is so much more than just the clothes," Anaita says. "It is about the entire look, hair, accessories and even deportment. Today, a star's style quotient is as important as her or his acting skills."
Where's the body?
Most celebrity stylists, including Anaita, Nitasha and Ami Patel (who works closely with Priyanka Chopra) have enjoyed long stints as fashion editors at magazines. Even Tanya Ghavri, whose first real break was as a costume assistant with Pernia Qureshi on Sonam Kapoor's
Aisha
, interned briefly with Anaita at
Vogue
while she was still in college.
"I believe magazines are a great place to start, as you learn a lot about how to research trends and visualise clothes," says Tanya. Considered one of India's most in-demand celebrity stylists today, Tanya works closely with leading ladies such as Kareena Kapoor and Alia Bhatt.
But styling celebrities for magazine shoots is different from personal styling. "Most importantly, you need to understand body structure," says Tanya. "In a magazine, you are really working with models and not people with real bodies."
This makes Indian designers very important to celebrity stylists, who don't often find sizes much bigger than size zero at the international branded stores. Indian designers, on the other hand, will custom-make outfits for the stars.
"I have never asked an actor to lose weight. What I do is dress her in a certain way that suits her size," says Anaita. Not just her size – her personality and image too. Which makes a good stylist as important as a good director. For instance, Sonam Kapoor (who is often self-styled or styled by her fashion-savvy film producer sister Rhea), is probably better remembered for her red carpet looks than her on-screen performances.
Image meets image
A good stylist always knows where to source the perfect clothes from. Even from the most expensive, biggest brands, Indian or international. Clothes are often borrowed for an occasion and then returned. This becomes a win-win situation for both the celeb and the designer or brand, with the stylist playing the broker.
"Celebrity stylists are really very important for us," says Kalyani Saha, Christian Dior India's vice president of marketing and communications. "So much so, that celebrity dressing is a major part of our marketing budget for India."
Brands like Dior always keep sets of celebrity samples ready for stylists who need them – though those celebs need to be of a certain stature. "As an international brand with clear guidelines and aspirational values, Dior needs to choose the right celebrity to represent it in the market," says Kalyani. "So we will not dress every star that comes calling. But in return, being associated with Dior has a rub-off value for the star as well. For most Indian actors, Dior is an automatic ride to the A-list."
Almost all designers and luxury houses are keen on A-list celebrities, but there's A-list and then there's A-list! Famously, when Tom Ford was Gucci's creative director, he tried to prevent Victoria 'Posh' Beckham from wearing Gucci while she was part of the iconic Spice Girls, because their trashy sense of style wasn't his cup of tea! Which is why finding the right celebrity stylist is very important; it needs to be someone who has a rapport with the industry.
Sometimes clothes also have to be bought, and celeb stylists head to places like Mumbai's Le Mill and Delhi's Kitsch where these high spenders are privileged with heavy discounts. "That's because designers have really been helped by celebrities in many ways, especially when it comes to Indian fashion," says Gaurav Gupta. "Bollywood's love for fashion has helped us take our message to every Indian household."
Nitasha Gaurav


Career Path

Studied fashion at the London College of Fashion and then worked at
Femina
as its fashion editor. After leaving her job to focus on building her personal styling portfolio, several actors asked Nitasha to style them for magazines and films.
The client list



Celebrity Stylist Code

"You need to understand people. The difference between a fashion stylist and a celebrity stylist is that the latter needs to decode the stars and understand how they see themselves."
Star Moment

Ranveer Singh on Anupama Chopra's
The Front Row
wearing an Ermenegildo Zegna suit and Kolhapuri chappals.
Tanya Ghavri


Career Path

A graduate of New York's Parson School of Design and Mumbai's SNDT University. After working on Sonam Kapoor's Aisha, she began to style Sonam for events too.
Client list

Celebrity Stylist Code
"You need a lot of passion and lots of hard work. And a love for fashion!"
Star Moment

Sonam Kapoor in a Dolce & Gabbana tuxedo at an event launch. "She made such an androgynous ensemble look so feminine."
Ami Patel


Career Path

Having worked in the art department of several fashion magazines, crossing over to fashion was the natural step forward. Most recently she was the creative director of Harper's Bazaar.
Client List



Celebrity Stylist Code

"A good eye and being able to work hard. Also you need to be able to stand your own ground."
Star Moment
Priyanka Chopra at the Filmfare Awards 2014. "She looked magical, like she had walked off the Oscar red carpet."

From HT Brunch, April 12
Follow us on twitter.com/HTBrunch
Connect with us on facebook.com/hindustantimesbrunch

Close Story
Personalise your news feed. Follow trending topics