"The best way to handle trolls is by shaming them on the platform, in brilliant English," says Mini Mathur
The actress and TV presenter loves Instagram for its visual creativity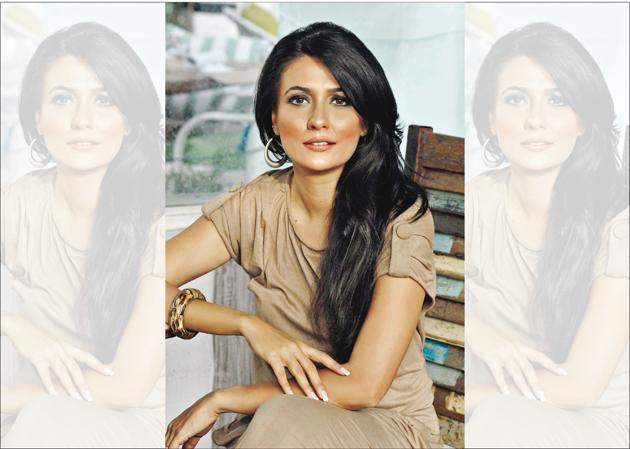 Updated on Mar 24, 2018 09:53 PM IST
If you were the editor of a magazine for a day, who would you put on the cover and why?
I'd put my dog, a husky named Blue Khan on the cover. He is bold and beautiful and does not give two barks about religion or political affiliations.
The best and the worst thing about Bollywood is...?
Films have the ability to influence the way a country thinks and can be almost life-changing! The worst part is it's a tough place to stay relevant.
Describe yourself in three words.
Closet stand-up comic.
And, if we were to ask you to pick a dessert that describes you perfectly, it'd be...?
A lava cake – firm on the outside and hot molten chocolate inside.
An era of fashion you would have loved to be in...?
1960s, when everyone wore saris for everything.
One outfit you can live in...?
A pair of jeans and my white sneakers.
The last time you had a bad hair day...?
At a fashion shoot last month. I looked like a limp dishcloth.
Your favourite social media is...?
Instagram all the way! I love its visual creativity.
The best way to handle trolls is...?
By shaming them on the platform, in brilliant English!
Tell us, what is the cutest thing your daughter has done for you...?
She has given me the opportunity to live my childhood all over again. I'm doing stuff I never
had the chance to try out as a seven-year-old.
One bonding activity with your daughter that you really enjoy is...?
Well, I'm doing a show called Mini Me – a 10-part travelogue series – where I'm globetrotting
with Sairah!
And as a daughter yourself, what is the one thing you do better than your mother...?
My mom Veena is an absolute boss lady! Anything I can do, she does better. Maybe I can walk faster in heels, that's about it!
A classic Hindi film you would have loved to be a part of...?
Jaane Bhi Do Yaaro (1983).
Your perfect way to de-stress is...?
Travelling and cooking the hell out of my kitchen.
What's easier – films or TV?
Neither. Both require passion, commitment and technique.
Your dream destination is...?
I want to dive in Bora Bora, French Polynesia, go to Japan for like a month and skydive in Papua New Guinea. Why did you ask!
Your strategy in a crisis...?
I always keep a cool head and see the larger picture to calm down.
One song that describes your current state of mind?
Something's Gotta Give by Camila Cabello.
From HT Brunch, March 25, 2018
Follow us on twitter.com/HTBrunch
Connect with us on facebook.com/hindustantimesbrunch
Topics
Close Story