"While I was making sure my guests are fed and they are happy, I was slipping into a depression," chef Kunal Kapur reveals the darkest phase of his career
#99ShadesofGrey The chef was on the verge of giving up on his culinary dream when a friend taught him a trick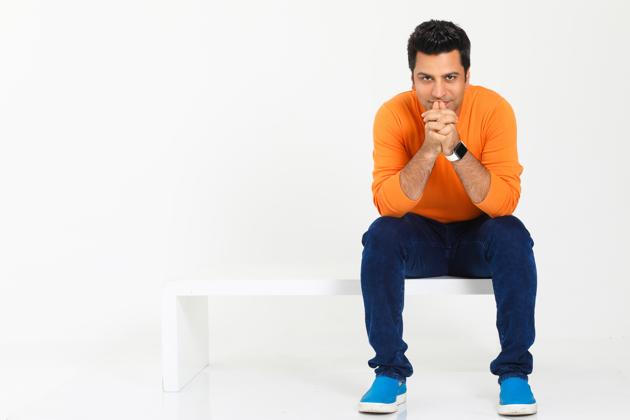 Updated on Jun 29, 2018 09:39 PM IST
Hindustan Times |
Kunal Kapur
Stress is part of our lives. I try not to associate myself with success because that is where stress is. I associate myself more with failures cause that's what keeps me grounded. But, I always tell people that to become a successful chef the first and foremost thing to do is to laugh as often as possible, and especially laugh on your mistakes. Take the lessons from your mistakes and then laugh them off. Don't take them so seriously that they weigh you down.
We all have our low times, learn to talk about them openly with people around you. Be it your boss or peers or friends or family. You will be surprised to find how many people would relate to stress and worries. I remember the time when I was struggling with my career and health. While I was making sure my guests are fed and they are happy, I was slipping into a depression. Just 5 years into my profession and spending 14 to 16 hours each day standing inside the kitchen, and having zero social life, drove me up the wall. My job was so demanding that I would have no time for myself. I was still learning the trade and was struggling to manage people and my skill in kitchen. I had odd hours at work; the binge eating took toll on my health. I was ready to give up as I saw no appreciation. I loved cooking but it was taking away everything else I loved.
I just happened to speak to my closest buddy who gave me a very simple but really effective advice. He said: "Laugh it off!" He told me that I was taking life too seriously and giving my job too much importance. This changed my perspective and approach towards life. And now, armed with a smile, I face all the challenges life throws at me.

Smile every time you are stuck and try your best to resolve the issues. But, if you can't ...then just leave them and let them be! Nothing will ruin you more than you getting crushed under your own pressures in your head. You don't have to prove to anyone your worth. They will learn to appreciate you if you are good. Love what you do and do not do things where your heart is not. Everything else will follow .
(As told to Veenu Singh)
From HT Brunch, June 31, 2018
Follow us on twitter.com/HTBrunch
Connect with us on facebook.com/hindustantimesbrunch
Close Story